He's been featured on BBC, he's a regular writer for Forbes, and founder of digital and emerging technologies consultancy Here/Forth – Paul Armstrong joins us from London. Here's our weekly 12 Questions Podcast.
Paul didn't start out in social media; well… he kinda did. He studied psychology and communications at university – which lends itself pretty well to social media right?! From there, he went on to undertake various comms/strategy roles in L.A. Starting small, he made his way to larger agencies and into more important roles, at Burson Marsteller, Myspace (Yes Myspace!) and finally Mindshare, where he headed up the Social & Innovation Team.
So with a lot of experience to share, let's get right to it!
So what is Paul's personal favourite social media platform? He says he gets a lot of value from Twitter, courtesy of its various features such as lists and the addition of Flipboard. He is a big proponent of Twitter. However, he's the first to admit the platform isn't perfect, nor does it house the largest audience – but that is what makes it so great! Twitter can tell us a lot about the human condition, and how information spreads. Interesting right?!
With that said, his digital consulting agency Here/Forth chooses to spend more time on creating premium content for its clients rather than masses of content for their social media strategy – and we totally get that! Because, after all, agencies fall under the category of 'knowledge workers.' They can't give out things for free, because knowledge is their business!
In terms of platform-use though, Twitter is Here/Forth's main port of call for getting information out, and finding information, and that is complemented by the use of Flipboard, and even Google+ as a platform based on the signposting of content and directing people to their website.
When asked about the future of social media Paul made a point in noting the future landscape of social media may already be developing right under our noses. It's all about consolidation of platforms, and both Facebook and Google seemed to be the ones delegating where and what our ad dollars go to. But overall, the biggest disrupter in the future will be regulation on content creation due to the obvious interest of government entities. So, it's definitely something to look out for in 2018. And all of the above is enabling the development of niche networks to fill the gaps of the bigger platforms. One key thing to note though, is the fact that the buying out of platforms for Facebook and Google is actually a lot harder than you think. Each time a new platform is acquired it changes the dynamic of your offering, and brings the critics to the surface!
So what campaign has got it right this year? The various campaigns surrounding women's rights and feminism are really interesting at the moment (i.e. Pussy Riot etc). But one that he really enjoyed was the 'Meet Graham' campaign surrounding the evolution of humans to survive car crashes. Really brilliant insights, driven by incredible creatives.
See for yourself below.
[youtube https://www.youtube.com/watch?v=7FQpjCauL0w?rel=0]
Want to know more about what Here/Forth has up its sleeve? They are working on two projects that Paul really enjoys. The first is a Social Lens tool that provides clients with breaking news analysis and an insights and resources package. And the other is a community / bi-monthly membership called TNN (The next normal) enabling you to access the best and the brightest.
What should brands/agencies keep in mind going forward? Value is KEY for 2018! As a brand/agency, you should also be really clear about what it is you are offering, and constantly monitor and request feedback from your clients. It's all about refinement based on the CUSTOMER insights – not assumptions. And that all comes back to the fact that brands and agencies in 2018 will need to amend their Data Strategy – especially with GDPR on the way!
Although a loaded question, the topic of the best KPI put a clear question mark over Paul's head, simply because he (like the rest of us) knows that the best KPI is the one that is most relevant to your campaign. But if he HAD to pick one, it would have to be 'interest level.' How long are people engaged in your content? At the end of the day, the ultimate goal is to captivate your audience, and convince them to do something, whether that is to sign up, apply, and more.
In terms of the future of the marketing mix, Paul clearly believes that social has a viable role to play – and isn't going anywhere. Just take a look at the last three years for example; have the platforms changed drastically? The honest answer? Not really. We're just spending more money! Just be sure to recognise that the big players like Facebook and Google aren't the only answers. Don't be lazy. Get creative!
That said, the biggest obstacle of social media according to Paul, is not just one. It can be a number of things. A lack of money, overconfidence, and poor reaction/engagement strategies, social media is a force to be reckoned with. The one that particularly stands out, is the challenge of developing key reaction/engagement strategies for any and every situation. We live in such a reactive world, that without them, social media can get messy. Therefore, it's all about being prepared for anything!
Leading very nicely into our next question, his advice for newbies is centred on getting the support you need – outside your business. They'll provide you a different perspective to your colleagues, while also helping you navigate the world vs. one small corner of it.
And ensure you receive quality information. Not quantity!
In terms of the future ad format? Well, let's just say he had a thing or two to say about that too! Paul believes we may start to see personalisation come to TV. In addition, we may start to see ads take on the old familiar form of audio ads; courtesy of Amazon and Google's smart home devices. But one thing is for sure: ads are certainly going to get creepier before they get better, so prepare yourself! We have to kick off personalisation somehow!
And finally, the question everyone looks forward to… the fun fact! Well, Paul once played tennis with Robert Evans (movie producer of The Godfather) in an effort to get him to write a story for Vanity Fair. Paul won!
---
You might also like
---
More from Experts Talk
---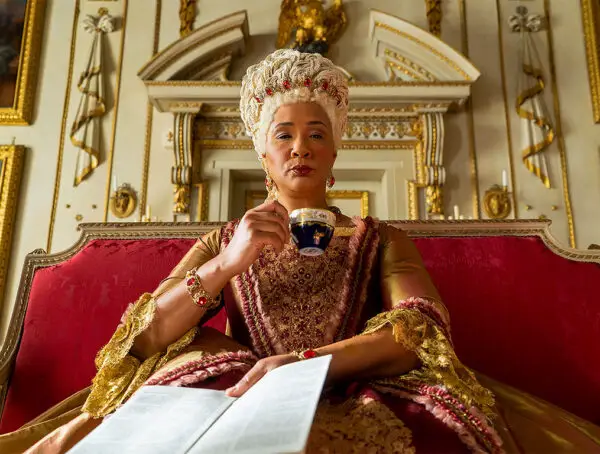 A new musical could soon come to life on TikTok, WhatsApp users are flocking to Signal and Fiverr will run …