Hello and welcome to our 12 Questions Podcast.
Each week we talk to yet another social media professional tackling the campaigns that drive brand success. And this week, we're here with a 20-year old world traveller and entrepreneur –  Founder and Managing Director of Inferno Media, Mitchell Stuart.
Hello Mitchell!
So let's get right to it! How did he get into the industry?
When he was just seventeen years old and away at boarding school, naturally – flicking through Twitter lightning struck! Not him of course, but thoughts like 'How cool would it be to have a million followers?' followed by 'How much money can I make in terms of promoting brands on social media?'
With no experience in the market, he set out to challenge himself. The goal? To create a Twitter account from scratch with zero followers up and build up to 25k organically in a month. So you are all probably wondering now, did he do it? Yep! After just thirty days he managed to build up 150k followers! That is how he "springboarded" into the industry – through pure intrigue turned to passion. Learning all about algorithms, content, and the impact of social, he then decided to start up a specialist social media agency called Inferno Media. His agency serves three key roles: Content creation, ad buying, and strategy – all roped into one. It also deals a bit in the influencer marketing game by brokering and selling ad space to influencers across the world.
Pretty cool right? So now let's get into the nitty gritty!
About Social Media In General
1. Which is your favorite social media platform?
Personally, Instagram. It is just very visual, very fresh and its right to the point. It allows me to digest my favourite bits of content: photos and short form video content. I personally share quite a lot with my friends. I think it's great to have a look at historical memories of things myself, and my friends have created as well.
2. What social media platform is used most by your brand/agency?
The short and sweet of it, it's got to be Facebook. Naturally it has the biggest audience and capabilities, but the reporting tools, and the ability to use things like Facebook Pixel makes everything we do very quantifiable. Not to mention the wide range of advertising capabilities. It is just overall a really powerful platform.
3. In your opinion, what is the future of social media and what platforms will lead the way?
In terms of the future of social media, it is going to become more personal and more "real-time" than ever before, courtesy of VR. The world is just getting smaller and smaller. I honestly think I wouldn't be too far off in saying we're going to be able to see people in front of us (that aren't really there of course) and have conversations with them.
In terms of what platform will lead the way, just look at Facebook and its subsidiaries. It controls such a big share of the market, and the cash available to the company is incredible. Anything that comes anywhere near it that might be a threat, is acquired – unless of course you are Snapchat, turning down a ridiculously high offer. So in short, again, definitely Facebook.
About Great Social Media Campaigns
4. Tell us about one social media campaign you liked most this year.
Tricky question, I think the campaigns for the Grenfell Tower in London were quite remarkable. I mean in terms of the exposure and the engagement pouring in… they were all really powerful. Simon Cowell from Britain's Got Talent produced a charity single with some big name artists (see the video below) and campaigns like #ArtistsForGrenfell, and #GreenForGrenfell among many others both raised awareness and money for charity. So recently, I think that was an amazing campaign. The emotion was really what defined and drove that campaign, and it was really powerful. With the back stories and the purpose it served, it was incredible.
5. What about the latest campaign your brand or agency was involved in?
A lot of the time stuff we do on social is paid. One example of that is one of our most recent campaigns, where we took over a flip-flop company here in the UK. Just last month spending just £5k on the ads we converted about £65k in sales. They even ended up selling out at one point.
This showcases the power of high quality content. Through Carousel Ads on Facebook, we used imagery relevant to the various target audiences, by customising them based on target segments. For example, men's and women's ads are completely different. And from that we were able to see the difference in acquisition cost from man's point of view, compared to that of a woman's.
6. What is the most important thing brands and agencies need to keep in mind, in order to build a successful social media campaign?
I suppose the most important thing is to really understand the message and the angle. I think a lot of people jumping on the idea of 'let's create the most powerful social media campaign' without considering the actual purpose of the campaign. Is it an educational? Is it about brand recognition? Or is it to increase sales? Understanding what you are trying to achieve, is the real key to creating a successful social media campaign, because it informs the next steps in the project like 'what do we do?'
7. In your opinion, what is the most important KPI to watch during a social media campaign?
Honestly, the most important KPI to watch, is what's most important to your client. I say that because every single client is different. Some clients want to increase sales, some clients want an increase in engagement. If you really understand what the client wants to achieve, and where they're going, it will help you determine how your campaign is performing against it. Whether that's to complete sales on the website, complete forms, or just mass exposure. Understand the client, understand what they want to achieve, and what tools will help get them there.
8. What will be the role of social media in the marketing mix of the future?
To be honest, looking at traditional advertising from 20-30 years ago, and the shifted focus from TV to digital, is fascinating. TV is just dying. We're looking at a new screen… mobile devices. Things are getting more and more personal, in content, but even more so in how, and why, we digest that content.
Things like Google Glass started it all – social will start to reshape how the human body interacts with technology and how we digest content even. There is a big space for that at the moment, especially with the launch of Spectacles. All of these wearable devices/accessories will allow you to immerse yourself into technology, and the way we consume it will again shift.
And as I said, Spectacles are just the tip of the iceberg. They're actually quite cool in terms of what they've done in the market, but what will be really fascinating will be how it rolls out, and how brands and agencies will tap into it for advertising.
User Generated Content is a big market at the moment. And like many people, I would rather see high-quality UGC that is to-the-point and it's real. We are starting to see users appreciate genuine content, and brands and agencies are getting more and more on board. For example, for us, a lot of our clients had big content retainers, but because of UGC it only makes sense to give the people what they want, and decrease those budgets. The trust and transparency factor for brands is such a hot topic at the moment, and consumers want to continue to see more.
9. What would you say the biggest obstacle is in the field of social media marketing?

Using the data right. Sure, the data we have now courtesy of Facebook comes in the masses. It surprises me every day, and it's scary to think about really. The one thing I was really interested in was the fact that multiple people have asked me if Facebook is listening through our microphones – because of how scary ads are getting. One example is chatting with friends about a product and then a couple hours later that appearing as a Facebook ad.
But come one, at the end of the day Facebook's targeting capabilities like it or not are how we get the right message to the right people. And that is the one thing we always tell our clients, that the right message to the right people is crucial to being successful on social. And the digital space opens up a lot of opportunities for them to accelerate their mission.
10. If you had to give one piece of advice to someone has just started in the industry, what would it be?
Just be really damn good at what you do. There is lots of space in the market. As an agency specialising just in social, we aren't the jack of all trades like other agencies – and that's okay! Be good at one thing, and the rest will follow.
11. In your opinion, what is the ad format of the future?
In terms of ad formats, they always change based on objectives. For example, when Facebook introduced Lead Ads – they are fantastic for collecting people's data and creating leads. I mean from images to live videos and product displays, there is a lot on the market at the moment, and it is a good acceleration from where they started. I do still think though that traditional images and video ads still serve a strong purpose and are effective  if created right.
Fun Fact
12. Finally, tell us one thing someone would NOT be able to find out about you from looking at your social media profiles?
I suppose one of the biggest USP is my age. I'm just twenty years old, which a lot of people are very surprised about. They think I'm sort of mid-twenties or early thirties.
And the other thing – I like to call myself a 'bi-weekly traveler'. So I literally travel every other week to a different country, both for business and pleasure. I love the opportunities it allows me to explore new cultures and digest the greater world, and how people interact. For example, I went to China last year, and I sat on the subway just studying people. People were literally glued to their phones. The speed they type, and the way they digest content is absolutely mind blowing!
---
You might also like
---
More from Experts Talk
---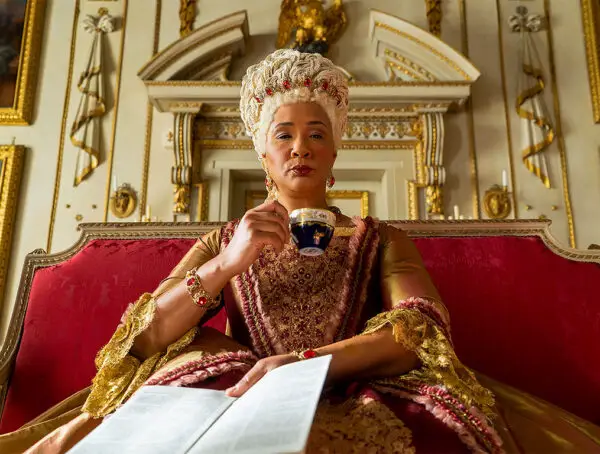 A new musical could soon come to life on TikTok, WhatsApp users are flocking to Signal and Fiverr will run …