This week, we are headed back to university, courtesy of our guest, Head of Social Media for Aston University –  Jord Muckley. Jord's wealth of knowledge and experience in social media is changing the game in the university sector in the UK.
Whether we have you reading or listening along below, welcome!
So let's say 'Hello' and get right to it!
Hello Jord!
First, let's find out a bit about Jord, and his current position. Jord heads up the social media team at Aston University, managing the Student Digital Team, their social media strategy, and all of the social media channels that they own, from a corporate perspective. Therefore, his role is predominantly student recruitment-facing while also developing relationships with both their current and prospective students.
Studying journalism at university, he fell into social media by accident! At university, his interest was piqued when it came to the storytelling capabilities of social media; from telling them to finding them. Also, he was fascinated by the ever-changing impact of journalism in social media.
His career to date has taken him from the BBC, to a few publications here in the UK, agency life, and more. Additionally, he previously headed up social media at another university before joining Aston, where he's also guest lecturer in social media storytelling and social data.
About Social Media In General
1. Which is your favourite social media platform?
My favourite platform, personally, is and always has been Twitter, because I like the instantaneous nature of it. There is just so much fun that you can have on Twitter. Of course, I love Snapchat. I love Instagram. I love Facebook. But I just love Twitter for what it's about.
The fact that Twitter keeps flirting with the idea of taking away the 140 character limit is sacrilegious. If it happened, that would be the end of the platform. At the end of the day, that's its USP. I think it's preposterous that people today still call it a micro-blogging platform. It is not and has never been a micro-blogging platform. It is a way to tell stories, spread news and get opinions across in a very short and sharp manner.
That said, Twitter is a minefield. You have to be careful with what you post; especially in the modern day that we live. It is definitely the platform where you can take the biggest risks, in my opinion.
2. What social media platform is used most by your brand/agency?
Our main social media platform at Aston depends completely on what our objective is. So, for example, we focus quite a lot on student recruitment. It is the pillar of our strategy really. Our main audience is 16-24 year olds who are current or potential students. Therefore, that is who we talk to, and a majority of our content needs to reflect that lifestyle, language, and experience.
When it comes to blogging, we normally use Facebook and Twitter to broadcast that content and direct people to that content. When it comes to showcasing authentic experiences on a visual level we would use Snapchat (astonuniversity) and Instagram Stories.
But really it depends on what the content is, what the tactic is, and who we are trying to talk to.
So there are many different ways we communicate. I wouldn't say there is just one that is more important than another. If I had to choose one, Snapchat is our key platform because it's the one that has grown 450% since my joining Aston! We schedule Snapchat stories (rare!) and promote our Snapchat account through various online and offline tactics.
3. In your opinion, what is the future of social media and what platforms will lead the way?
I think we are going to be seeing more and more video-based social platforms pop up; whether that is a new version of Youtube or Facebook take the reigns. We are already starting to see people searching videos on Facebook more than Youtube. So, I think a couple years down the line, things will become more linear. The way that we search for content will change.
We won't just want to see what people think about things, we will want to see more about how people do things – which is why wearable tech and 360 content has taken off (i.e. Snapchat Spectacles, Go-Pro and 360 Cameras). Social will start to be need-focused. For example, different times of the day you watch different lengths of video.
On the go, people watch quick short snippets, and when they are comfortable or at home, they tend to consume longer form content. Which is why our strategy surrounding our vlogs hosts the video in various forms: Facebook and Youtube have the full video, and on Twitter we will link out to Youtube, or post a little teaser clip.
The way that we search for content will change. We won't just want to see what people think about things, we will want to see more about how people do things which is why wearable tech and 360 content has taken off (i.e. Snapchat Spectacles, Go-Pro and 360 Cameras). I think it is going to take another couple of years to figure out what we want from social – but I think it will be less of the filters and more of the dynamic video content.
Additionally, with mobile phone cameras getting higher and higher quality, we might even start to see the death of the vlogger and more ordinary people take to the camera.
About Great Social Media Campaigns
4. Tell us about one social media campaign you liked most this year.
Loughborough University welcomed students through a Snapchat filter that you could add stickers to, and personalise further.
The other campaign was the Airbnb 'We Are Here' campaign. It was almost a backlash against the new taxes and barriers governments are putting in place because of Airbnb. Additionally, it was a backlash against the rise of populism in Europe, and elsewhere. It complemented the angst in the world with a kind of 'everyone's doors are open' message showcasing the strong community of hosts, and their relationship to their guests. To be honest, that was the most subtle but powerful campaign I have seen.
They used a very professionally-cut Facebook live showing their experiences being hosts, the types of people they have met, and the stories they had to tell. Personally, I use Airbnb, and that authentic experience I get because of Airbnb every time I travel, was reflected in the content.
For Airbnb, it widened its appeal really to potential users. It was a nice sentiment that was relatable to everyone.
5. What about the latest campaign your brand or agency was involved in?
My favourite campaign we ran this year was our "clearing" campaign which was '#HelloAstonUni. It was an industry-leading campaign because we instigated a marketing first. Personalised geo-filters. We haven't shouted from the rooftops about it just yet. It was centred on making people feel part of our university community before they physically arrived on campus.
https://twitter.com/AstonUniversity/status/898164934407749633
Back to the campaign… the overall message was centred on making people feel part of our university community, before they physically arrive on campus. Being such a small community-centric university with just under 15k students at home and abroad, you will see the same people every day. Because of that, you can form more personal relationships with people from different cultures, ethnicities, religions, sexualities and etc. From locals to internationals, Aston is a melting pot of culture across both our student community and our staff, and that community is what we really wanted to get across in this campaign.
Another factor in the campaign which made it really successful, was that we debunked many myths about joining university through "clearing".  Clearing is a stressful time for students coming to university. It's almost like deadline day for football. So we wanted to make sure they weren't stressed, by explaining the process to them very clearly. If Aston was for them, then great! They had opportunities to look at what we could offer them as well.
https://twitter.com/AstonUniversity/status/898069407535996929
The campaign also allowed us to show off our Digital Ambassador Team here at Aston for the first time; it's comprised of 8 individuals with a vast array of interests and talents: bloggers, photographers, vloggers, developers, etc. This campaign allowed us to bring together all of those talents into one campaign, and the content that they produced was first-class!
🎬| #Clearing can be difficult to understand – @moonschool took it upon himself to explain 👉🏻 https://t.co/DrgKWTiP1U#HelloAstonUni

— Aston University (@AstonUniversity) August 16, 2017
6. What is the most important thing brands and agencies need to keep in mind, in order to build a successful social media campaign?
The things you need to bear in mind, are your objectives, and who your audience is. Don't ever go away from that unless your KPIs change, or your business needs change. From there, you can work out the messages you need to convey. Only then can you start to form straplines, campaign names, hashtags etc. That is when you can start to get creative about what those things mean. Then actually, at the end of it, you form a huge campaign that is representative of your brand, the creative is really eye-catching and relatable to your audience and your KPIs.
7. In your opinion, what is the most important KPI to watch during a social media campaign?
I think you have to determine a certain value for your conversions. Even if it's click through rate, data capture; what value is that to your business? Is it a potential customer? Is it a lead? Is it a referral? What is that value to you?
Secondly, you also have to put an emphasis on the virality of your content. How shareable is your content? How likeable is it? And actually, I would like to see a lot more attention paid to sentiment as well. We track it, and it is a very important means of understanding how your audience relates to your content, or feels about your brand. It is such a vital thing. More and more brands are catching on, but I hope to see more of that.
About The Future Of Social Media Marketing
8. What will be the role of social media in the marketing mix of the future?
It's just one of those things. There are still anti-social media people out there who don't see the value in it, or understand it's more than just sitting around and tweeting all day.
For me, I think every campaign should centre around a digital plan. It should be digital-first. Because, whatever route you choose, your message has to be consistent across all platforms; online and offline.
9. What would you say the biggest obstacle is in the field of social media marketing?
I think PR teams assume that they can do social really well, but really they don't understand the difference between broadcast strategy and an engagement strategy / managing your online community. Once you have a large audience like we do at Aston, you are able to talk to all different types of audiences at the same time. Niche content needs niche channels. Keep your main channel broad, and create niche channels for niche topics.
10. If you had to give one piece of advice to someone has just started in the industry, what would it be?
The first piece of advice I would give would be to understand the wider digital space. There is much more than just social media to social media, you need to understand where it fits into the wider digital space. For example, I never knew how to use Photoshop, Premier Pro etc, whereas now I can produce graphics. I can produce audio. I can produce video, and whatever it may be. It forms a much bigger picture, because that video I created for social could be re-edited to form a guided tour of campus, to be used as a welcome message to Freshers Week, or on the website.
Learn to spell! There is no room for mistakes on social media! Don't be afraid to be different, or to have different ideas. Run with it! Learning from experience is the best education. No idea is a bad idea. Share, share and share some more. It might sound outlandish for a specific campaign, but it may work really well for another.
11. In your opinion, what is the ad format of the future?
What we will start to see is more personalised video, and more brands taking more risks with their ads. They will also start to look at more hyper-targeted strategies than they currently do. I think ads similar to a Snapchat Story will start to appear on your phone a lot more. VR will definitely have its impact as well, serving us ads in ways we never thought possible.
But back to the targeting point. I think targeting will start to come from your personal habits and preferences as well. For example, we will be able to target on social based on what people buy physically at a super market. Data capture will start to become more and more sneaky and discrete, which will then lead to data becoming much more private than it currently is.
Fun Fact
12. Finally, tell us one thing someone would NOT be able to find out about you from looking at your social media profiles?
I was the first British journalist in Times Square when the US announced they killed Osama Bin Laden. Also… I HATE carrots, but that might be visible. The last fact about me, is probably not a fact, but more an opinion… Kylie Minogue is the ONLY Kylie. Kylie Jenner doesn't exist in my world!
---
You might also like
---
More from Experts Talk
---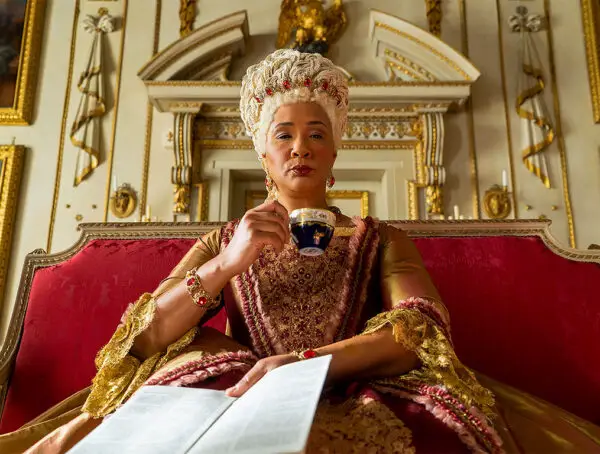 A new musical could soon come to life on TikTok, WhatsApp users are flocking to Signal and Fiverr will run …