B2B in social media is a tough one right? Well, not for this week's guest, whose love for technology has taken him across the digital sphere where he has naturally transitioned into social media.
Say 'hello' to this week's 12 Questions Podcast guest David Mo. He's the Head of Social Media for Dun & Bradstreet. And before that? From social media for Hayward Pools, to product management at Lexis Nexis, to organic search at Marc Jacobs and back again, he now heads up the social media team across the US, Canada, UK, and Ireland. But, I'll let him tell the story!
Listen in here, or catch the highlights below!

So, what impact has all that experience had on his passion/expertise in social media? Well, let's find out by kicking off with the fun one; what is his favourite social media platform to use personally?
Although not your standard social media platform, you can catch him spending a lot of time on Medium, because he enjoys writing! But, in terms of staying active and engaging in conversation, David still finds time to hop onto Twitter to chat college sports (as an alum of Purdue, they are kind of a big deal) and general digital industry banter. It's the best means of expressing an opinion, and engaging with influencers across social, and a variety of other industries. On Facebook, you don't have that, and LinkedIn has a real focus on B2B / professional connections.
So, what do Dun & Bradstreet have up their sleeve? When it comes to social media, naturally, as a B2B company, their biggest follower count is on LinkedIn; up 18k from the previous year! Fun fact: that is with NO, I repeat "no paid activity in terms of acquisition campaigning." And because of this, their engagement numbers on the platform have seen genuine growth as well, as the people that follow are actually interested in the brand. So, LinkedIn acts as their more corporate-facing platform, whereas Twitter focuses more on news and reports (i.e. ebooks, press releases, and white papers) as well as customer support. Furthermore, Facebook is focused on showcasing the brand story, products, customer service, etc. But actually, due to the ease of data capture on Facebook, they are able to provide more efficient customer service, connecting them directly to their customer service team.
And although they are an older company, they have company buy-in across the board, making processes much smoother for everyone in terms of digital transformation.
So what will be the future of social media? And what platform will lead the way? Although subjective, David believes that the platform to nail down augmented reality in the right way, will lead the future of the industry. Apple and other consumer devices are already focusing on it with the AR kits becoming more mainstream on consumer devices. So, it is only a matter of time.
With that said, social media platform modification, across the industry, are getting more and more functional and digital. He admits that a year ago Facebook would have taken the cake purely on size and resources. However, the resurgence of Twitter, and it's toying with new features, could prove to be a threat. Only time will tell. But AR isn't new, and companies have been working on perfecting it. Prime example? The success of Pokemon-Go!
Although there was a big brand affiliation with Pokemon, it gave consumers nostalgia.  In his words, "it really just showcased to the world what the right partnerships are capable of. And let's face it, it got people to go outside… and brought them together!"
So what was his favourite social media campaign he saw recently? He likes what Heineken has been up to. Their commercial initially launched on YouTube, connected social media right from the start, and encouraged sharing. As he says: "This idea of people being 'worlds apart' in their personal opinions whether that is in regards to politics, race, gender, equality, etc. being able to 'connect' with beer. It was just a really good use of social to amplify an overall good message."
Worlds Apart: an experiment. Can two strangers divided by their beliefs overcome their differences? #OpenYourWorld pic.twitter.com/wKh4oeNdTz

— Heineken® UK (@Heineken_UK) April 26, 2017
So what measure of success or KPI does David hold dear? To be honest, he's in line with the industry in saying engagement is a crucial KPI. At the end of the day, what does getting in front of thousands of the wrong people do? Nada. It's about getting to the right people, at the right time, and connecting with them. By focusing on engagement, that is how I'm using social media correctly. "Of course, your campaign goals may differ," he affirms, but "it's about connecting with people that actually care, and engaging with them in either conversation – or by supplying them with the right content."
So then, what should brands and agencies keep in mind? Well, David explains that at the end of the day, ads are just ads, unless the experience is tailored to those interested in the product or service. And brands need "to really focus their attention on perfecting the consumer experience. It's all about relating to your consumers and being empathetic to their needs."
He continues, explaining that "you aren't separating yourself from the rest of the world pushing ONLY branded content. There's too much noise in social media. Try focusing on ways to connect with your consumer and improve their consumer journey, and you will stand out. Just look at what Wendy's has been doing with their community management. Although some may think it crosses the line at times, they found a way to connect with their consumer in a witty way. "
And for David, that's a great example of implementing creativity into the consumer experience in a relatable way.

And their mistakes? Everyone makes them, but they own up to them, further improving their brand image as a transparent, and human. It's all about brands finding their own voice. And when you find that voice, social is a great way to amplify it.
So, where will social media sit in the future marketing mix? David believes it's quite obvious. It touches on every part of the business. For David and his team, it sits within demand-lead generation. But the possibilities are endless. Wherever you place it, social media will always be a great way to amplify messages, connect with people, and showcase thought leadership, in whatever industry you are in.
While social fits into a PR agency, it could also sit in sales, or even customer service. It is really dependent on the company, its purpose, and the messages, it's trying to push.
At D&B, David and his team are connected to multiple teams, and that works for them because as a B2B business social media can often be the very first touchpoint. As long as the social media strategy fits within whatever organisation you're in, to help achieve the goals you're aiming for, that's where it will shine.
So what's the biggest challenge of social media marketing? David actually thinks we still have a bit of a perception problem. Why? Because when it comes to campaigning, social media is never first! And it is this that hinders the creativity of social teams. This whole idea of social as an afterthought… it's not great.
But also, social media rarely has a "seat at the table." Although social touches upon everything, typically, the position of Chief Social Officer doesn't exist! Why? Because they are positioned under the CMO, or the SVP of marketing. But that means social isn't represented at the highest level by itself.
"You often find it in a lot of creative brands, but that is because they are connecting a younger audience. So, as brands look to modernise themselves giving social media a seat at the table would definitely be pointing in the right direction."
What advice does David have for industry newbies? Just be who you are. And in a way that works for you. People shy away from social sometimes, because it's "social." It seems so permanent; like, once you post something and delete it, it is still there, somewhere, right? It may be, but you will need to engage in the conversation, and remember the people you are talking to on social, no matter where they are. Remember, they are just people too.
So, be considerate, and realise that not everyone has the same viewpoint as yourself. And although tough to swallow for some, it's all about making sure that what you say you could say to someone's face; especially with political tensions running high.
So before the fun fact, what does he think the ad format of the future will be?
With people trying to connect reality to the digital/online world, there is a real possibility that this is where the ad format might head, and all because of AR. This idea of "smart everything," will start to have more and more of an impact on advertising. Therefore, in the future, we really need to consider bridging the gap between physical and digital. While video played a large part in advertising in 2017, the delivery of that video will play a crucial part in how we receive it in 2018.
And finally, our fun fact about David: While he's no chef, he used to work for the civil service, and was actually one of four or five people who were on Buzz Aldrin's personal security detail during a visit to Purdue University.
You might also like
---
More from Interviews
---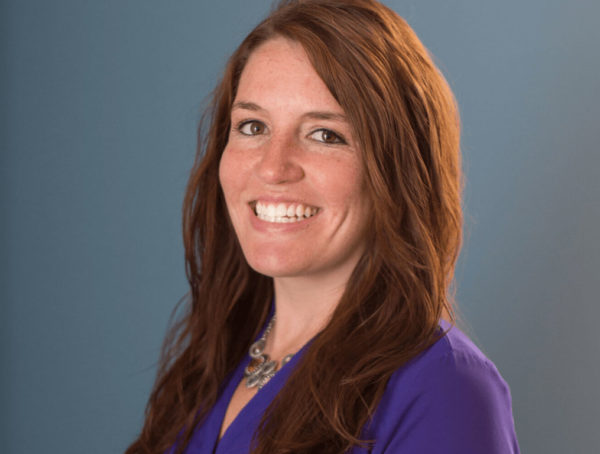 Please welcome this week's 12 Questions Expert Spotlight guest, Director of Brand Strategy & Marketing at Blue Magnet Interactive, Stephanie …