Hey guys! Linleigh here and we're back with this week's 12 Questions Podcast.
We know that social media and the campaigns that drive brand success are nothing without the people that make things happen. Which is why, each week we take you behind the scenes and profile one innovative industry executive with 12 questions. Seems simple right?
Well let me introduce you today's guest. Mr. Danny Bartlett, Head of PR and Social Media at Ve Interactive.
Hello Danny!
So right off the bat, we are going to start with the basics. Can you tell us a little bit about yourself and how you got into the industry?
For me, social has been a constant throughout my career. I'm a very sociable person. And I think a lot of people obviously use social media these days, but there is a big difference between using social media and understanding social media, and then executing social as a profession. So,  it has been the one constant throughout my career. I mean, I have only really been working since 2008, but I have changed sectors, I have changed industries. I have done PR. I have done marketing. I have done campaigns. I have worked for charities, NGOs, corporates, start-ups… and the one thread through all of that – even if I have changed roles, has been social media; developing, originating social PR plans and executing them.
About Social Media in General
1. Which is your favorite social media platform?
There are so many! The beautiful thing about social media, is that each and every one has its own nuances. I love every social media platform separately. I love Snapchat. I love the way businesses are now having to come up with clever ways of getting people to curate their own content and engage with them cleverly. I like LinkedIn as well, because it is enterprising. It allows people and business to network and build their own personal brand. There is just overall, less noise and clutter. You go there for a purpose.
2. What social media platform is used most by your brand/agency?
We have actually just done a HUGE social media audit. In doing so, for me, I look at the data for at least the last 12 months to take a look at what works, what doesn't, or what we can continue. I do a competitor analysis. I see where the gaps are and then I look at what the core business is trying to achieve.
Additionally, the company has just re-branded. So, we will be launching a secret campaign that I can't wait to roll out – using LinkedIn, Facebook, and Twitter! A lot of B2B channels, that will all be used in different ways.
Facebook for us, is company culture; a recruitment tool of sorts. We share a lot of visuals of what the company is doing. Twitter is a bit of everything. You can get away with using Twitter as the mercenary social media account. LinkedIn again, is for recruitment purposes and thought leadership.
We have actually started to use Instagram a lot more as well, for insights into company culture across the world; showing events, showing the other sides of the business that people don't really see. It really is needed to attract talent in B2B.
Everything is a lot harder in B2B. In B2C, when it comes to B2B propositions, they tend to be quite boring in how they are executed and received. We are currently playing around with an idea on Snapchat at the moment. Because it's high time to B2B on its head! And social media as a format can do that.
What I love about social media is that failure is more widely accepted, because you tried! Social media is really for the bold!
3. In your opinion, what is the future of social media and what platforms will lead the way?
VR is going to play a hell of a lot bigger role! It is everywhere at the moment! I am really hoping it is not just going to be this fad that everyone will pick up and put down. Social immersion is definitely the future. You know, putting on your headset and being with your friends in a virtual setting anywhere.
Also, the consolidation of social media accounts a hell of a lot more as well. I think we will find Facebook continue on with their acquisitions.
But it's hard. Because I really don't know what the future hold for social media. That's the great thing about social and I love social media for that! Who knows what is going to happen in terms of social interactions?!
About Great Social Media Campaigns
4. Tell us about one social media campaign you liked most this year.
Recently, I have been diving into Crisis Management and I was reading on the "Rules" of 'Should you or should you not use social media in terms of a crisis?' A lot of time people think you should take the conversation offline as much as you can and forward people onto an official statement on your website… but social media is a very conversational weapon! Because in crisis, people are going to interact, regardless if you engage with them or not.
And for me, Toyota is a prime example of turning the conversation around. Just a couple years ago, they took to social media to change people's perceptions of the company after their 2.3 million car recall and accidents. They set up a platform on Facebook through a bit of coding that said something along the lines of 'We know we are going through some situations at the moment, but want to hear your great Toyota stories!'
I'm not saying that it righted every wrong, but it was a great way for the organisation to say 'We have made some issues here, but we can't just lower our heads, and shut everyone out.' Their aim was to be proactive in creating positive press. So that is the one beautiful example of using a bold approach to social media in a time of crisis. And more companies should take notice and do that.
Exactly, it gave their customers a voice.
Yeah. The thing is with social media you can't censor your customer's voice. You can't control it. Therefore, you have to be involved and engage with the conversation in the right way.
5. What about the latest campaign your brand or agency was involved in?
So, I launched I our first worldwide PR/Social campaign with our new product – because, the two go hand-in-hand. You can't do PR without social. And you can't do internal comms without PR, because it all gets out there somehow.
So this campaign was a vanguard project that gave a us a beautiful opportunity to work with people across different time zones. I coordinated 25 different countries to launch on 1 day; translating all of the assets, making sure everyone knew the lines, and the single 'live' time we were going to launch everything in addition to ensuring it supported the marketing calendar.
The result: It led to one of the biggest spikes in analytics back to the website we have ever had, the best performing blog posts relating to the product. We also got 105 organic PR in the space of 3 months following; compared to last year's 105 for the whole year that was brilliant! All backed by social it drove lead generation and influenced large stakeholders. It was a beautiful campaign!
That said, the next one we are working on… I'm even more excited about! It is a bit more daring and will use humour – which I think is a very good weapon for social. It will take the concept of e-commerce, abandonment and intrusive pop-ups and give it life!
Social media is, as I said, for the brave. It is for those who are going to put their corporate personality to use as well. Everybody has it.  And social is where you can really play that out… and you SHOULD!
6. What is the most important thing brands and agencies need to keep in mind, in order to build a successful social media campaign?
Consumer first, always! Even if you are a B2B business – forget your clients to a certain degree, and think about their consumers. It's insane, but you are serving their customers… just indirectly! Because at the end of the day, you will meet the needs of your clients, because you are thinking about their customers. And also, if your content hasn't got share value (i.e. there is no reason for someone to click on it/engage with it), what is the point?! Social should not be used as a corporate mouthpiece. It needs to be conversational and have personality.
And that would be my advice for an individual using social media, to a big brand, to a big agency whether B2B or B2C… 'Why would someone interact with your content?' It is so cliche, but it is something a lot of people forget.
7. In your opinion, what is the most important KPI to watch during a social media campaign?
While a lot of people would say followers – of course you want hundreds and thousands of followers, but actually… if you've got a loyal fan-base and your audience is engaged/ love your content that is what really matters. Here at Ve, we don't have masses and masses of following, but we have seen referrals from social triple in terms of time spent on our website – by like 3 or 4 minutes! Our followers are now actually landing on first and secondary pages as opposed to just the landing page.
So with that, engagement rate needs to be the metric companies need to follow, because if your content is engaging, so are you! And you'll gain more followers off the back of that through people sharing/commenting and etc. There is nothing more powerful than peer to peer sharing.
While likes, comments and all are good metrics, but if you have a high click/ or share rates for me, that is a thousand times more worthy.
8. What will be the role of social media in the marketing mix of the future?
I would LOVE to see brands license their brands to consumers and for them to use social in a way that isn't Snapchat! I don't know that any brand manager would EVER allow this to happen but could you imagine?!
There is this beautiful organisation called Talent House, and they work with some of the biggest brands. They take a creative brief from their client, and pass it on to illustrators, designers, fine artists, street artists,  painters, photographers… and more! The end result is INSANITY! Especially because everyone interprets things differently – especially creatives! It is really interesting!
Anyone listening… or reading this should definitely check out Talent House and the organisations that go through them… its BOLD what they do and it's beautiful!
Often times, in-house creative teams are quite insular and it's not their fault! But, they are in a situation where they are kind of in their own little box and it can become siloed. When you open source the creative process you come back with disruption like you have never seen! It also is a really great means of marketing your brand, because those creatives all probably have a large following themselves.
So in short, I find social sitting on the creative side of the marketing mix. It is the reason why I used to love VINE! I miss it! People used to get so creative with 6 seconds!
9. What would you say the biggest obstacle is in the field of social media marketing?
I would have to say engagement. Even the biggest brands are starting to see fatigue in the amount of interactions they are getting. There are just too many messages going out. Social is just so highly saturated! And from that… there is always a counter culture. I haven't seen it just yet, but some brands, companies and individuals are actually shutting off social platforms like we have (Pinterest gone) because they didn't serve a purpose. You can't manage them all. My hope is that people within the various social media accounts are looking at quality content. I think it would be great if one of the social media accounts actually capped the amount of times you could push out a message. It would make brands think a hell of a lot more about the messages you are pushing out. I don't know if that is a thing for the future or not. I just hope it grow too extreme, because I love social. I love what it does. I love the freedom that it gives; especially in an age where news is being suppressed in even developed countries these days.
So while it is great, I don't want to see a day where people are just so overwhelmed that they shut off, because society does do that.
10. If you had to give one piece of advice to someone has just started in the industry, what would it be?
Be integrated. Don't treat social media as separate to the organisation. Make sure social is at the front of your mind. And not just in terms of sending messages out think about how those messages are being delivered. Act the same way you do on social as you do real life. It might seem like such simple advice, but time and time again people just use it as a self-promotion tool. Direct marketing isn't socially acceptable offline, why would it be online? It's mental that I am still using that as my one piece of advice. Really think about social media as a conversation and get your business involved in it too.
One of the greatest things that we've done for Instagram is give our people the password. We can't capture everything, and it is really important to us that their perspectives and ours align. Sure, we have given them guidelines and trained them on how to do it, but it's as simple as that. It helps us to curate who we are to the world. It's a risk, but that is why I love social takeovers! We are working on one now that highlights our developers. They are normally tucked away coding. Give them light.
Its funny though, because people then say 'How does this sell product?' and while you aren't directly selling your product… you are selling your company, and the company culture! It is a great recruitment tool. And, it is another great way of using social how it is supposed to be used!
11. In your opinion, what is the ad format of the future?
I think video is the best format and medium to advertise. Because paid for advertising linked to an editorial… it's not creative. It's not snappy! I think the best video is short form between 30-90 seconds. However, the BEST video is emotional video. You can't buy it. Think about it, it's not usually a photo that goes viral. It's a video! I really don't think anything could take its place.
Again, that is why I am gutted with the demise of VINE. Even news publishers got on board with Vine and while obviously they can't get the whole story into 6 seconds, those 6 seconds very well could peak your interest and get you to click through to the article.
Honestly, at the end of the day… I want to see the re-emergence of VINE!
I think also, with video being something of the future, businesses are going to spend a lot more ad spend on video. So with that, I think analytics need to improve because what constitutes a view on Facebook at the moment is criminal!
It should be based on the size of the video i.e. in a 30 second video, 10 seconds should constitute a view. Not 3 seconds… It is just going to come around and bite them really. So they need to sort that. Only then will brands understand and appreciate quality video metrics.
Fun Fact
12. Finally, tell us one thing someone would NOT be able to find out about you from looking at your social media profiles?
So… I trained for the London Marathon and said I was going to do it in 4 hours and 10 minutes and I did it in close to 6. It is NOT a fun fact! It is an embarrassing fact! Haha. But it is one I felt I needed to share with all of you. But, I have reapplied! So hopefully if I get into the ballot I am going to get at least my 4.5 hours and you are hearing it here. I will use social as my weapon to prove I'm doing my training!
So there you have it! Stay tuned for more exciting interviews weekly!
---
You might also like
---
More from Interviews
---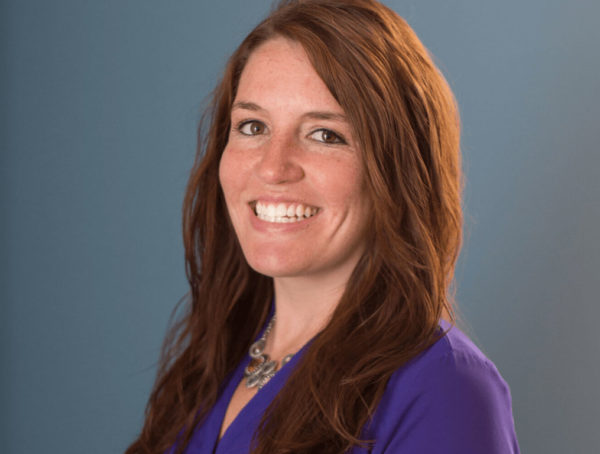 Please welcome this week's 12 Questions Expert Spotlight guest, Director of Brand Strategy & Marketing at Blue Magnet Interactive, Stephanie …