You probably know the drill by now. But if you are joining us for the first time, let's catch you up and say welcome!
One of the things we are certain of, is that social media and the campaigns that drive brand success are nothing without the people who make things happen! Therefore, each week we profile one innovative industry executive and get them in to answer 12 "fairly" simple questions, and share their insight with you!
So without further ado, this week's guest is none other than the Head of International Digital Video & Social Media at CNBC – Cristy Garratt!
Hello Cristy!
So to kick things off, let's get started hearing a bit about who you are and how you got into the industry.
Sure. So hello. My name is Cristy Garratt and I am the Head of International Digital Video and Social Media for CNBC. I got my start in social media when I graduated from college. I was a journalism student and went to small-town Toledo, Ohio to become a local news reporter. And that is what I thought I wanted to do from when I was 8 years old. I did it for 2.5 years and I found the part that I enjoyed the most from my job was social media. So, at this point personalities were expected to have a Facebook profile and a Twitter profile and interact with our viewers and actually, when I was working so hard on these stories all day and it got broadcasted into the ether and I didn't hear anything back from anyone… unless they were angry… I thought well, "Is my work even impacting anyone?" And when I took those stories to social, that is where I actually heard back from the people.
So, when I made my move to London, that was in the back of my mind when I started looking for jobs. I wanted to do something in social media with that connection to the people that are actually consuming the content. So I started out at ITN Productions, where I oversaw their YouTube channels, I worked on a start-up project of theirs and before I left, oversaw their Digital Video that was going out to various news publishers across the UK – like the Mail, The Guardian, Yahoo, Amazon, YouTube – all of it. And then, that's when I got the job offer from CNBC. I have been there for the last 1.5 years, and it's been a crazy fun ride!
About Social Media in General
1. So then in terms of your personal favourite social media platform… I know it's hard… but what do you use the most?
What platform do I use the most personally? Um… it's like choosing one of my children!
It's a mixed bag for us… ya know! This is what we do, right?!
Exactly! Um.. I think the platform that I probably go back to the most – which is really cliche is Facebook – because you have the most friends on there, so it gets updated the most, you have the most news there to consume. But then, it really depends! I find if I am doing something interesting or I'm on holiday I'll be updating Snapchat and Instagram a lot more, because it's visual. And then you're also obviously going back to see if people are looking at your stuff. So, I think the great thing about social media is that they do all have their unique uses, but the one I check most frequently is probably still Facebook.
Yeah, I know I am exactly the same. You just can't help but check the likes all the time.
It's the dopamine! Haha.
It's my job to like this! Haha.
Exactly. Haha
2. So then in terms of work, what do you guys focus your attention on at CNBC?
Um… So I'd say once again, I think Facebook is our biggest focus and that is just because at the end of the day we are a publisher. We look at news. We create content and from all of the social media platforms, Facebook is the most versatile and able to handle the most different types of content. So, we obviously have great print journalists. We are creating amazing digital videos. We've been experimenting a lot with Facebook Live. We have a Facebook Messenger bot. So, there are all the different elements, and ways to tell stories and you want to tell stories in the best way possible, and so that suits most of it. And then because also, our legacy at CNBC is that we are a news broadcaster, we are very heavy on video, and Facebook is huge for video. So, while that takes up most of my time, I don't want to put all of my eggs in one basket. I want to experiment and use the other platforms, and I don't know if we will touch on other things, but there are other platforms that are very important to us to advertise.
Yeah, exactly. Facebook offers brands a lot of opportunities to really get creative with their video. Especially with the 360°)…
Exactly. We just had a 360° video the other day, where we were at the Singapore Yacht Show and we went on this amazing Yacht with its own helipad and… I don't even know! It was like a hotel there were so many rooms… And what better way to show that than in 360°? Also we had a place to put it.
Check it out here.
3. Perhaps the biggest question of the day is… what is the future of social media? Is it going to continue to go on the video route? Or is it going to develop further?
I think at the end of the day, social media is just a place for content. Right? And video content has always been great! That is why we have always loved television since when it came out in the 1950s. So, video I think will continue to be an important platform. I think video will evolve. I think for a while, we kind of fell into the "Oh people aren't listening with sound, we all have to put text on screen." But then everything kind of became clones of each other. And everyone was doing the same blocky text. We did it too. And I think that is going to shift more. We have to get more creative in how we are approaching these audio agnostic platforms.
That said, I think messengers of several types are going to become more and more important. So I also oversee our Asia Pacific office, and messaging apps are huge there – Wechat, Line and Facebook Messenger and WhatsApp taking off over here in the Western world. And, we have to continue to try and reach out to people, because people are using those daily. But it's a balance, because it is a lot more intrusive if you are messaging someone rather than going to someone's feed. I don't know if anyone has really cracked it yet, but I know it's going to play a HUGE role in the future.
Yeah. I think what we are seeing is brands are still kind of stuck on the idea of actually talking to customers and users, rather than providing them with something valuable.
Yeah, absolutely. And it comes down to: 'How often are you delivering content there?' 'What do people want?' and at the end of the day it's going to be: 'How can we customise this for EACH person and ensure that they are getting what they want to get? Because there is just so many different things happening in one news day. And you know, we are more niche than general news publishers. I mean you have the BBC and CNN trying to tackle every story on earth. I don't know how they do it. We are business news and there are still so many different aspects in a business day that we need to report on so… prioritising the ones that are the most important to different people will be very key to making sure people actually enjoy the experience rather than say 'Oh God, unsubscribe! They messaged me again!'
Yeah exactly, you don't want to be that brand that is just "talking to talk." You need to provide your user, readers and customers, with something that is valuable to them, and relevant. 
Exactly.
About Great Social Media Campaigns
4. So continuing on then, that actually leads into our next question quite well… What is the most recent social media campaign that you really enjoyed?
Oh gosh… now I just feel like I am talking about messengers and that wasn't my intention at all. One I really enjoyed was… Do you know the TV show Humans?
No, I don't think I do. 
So, it is kind of like… humanoid robots. Which, our biggest video of all time on our Facebook Page was about this humanoid robot named Sophia and it got like… I don't even know… like 60 million+ views.
I think I know which one you are talking about!
Yeah! Everyone has seen it! She's a GIF now… she's huge! So, I think there's this huge desire to learn more about these humanoid robots.
But anyways, it is a television series looking at a world where these humanoid robots come in and they work for you, and they are your nanny and things like that. So it was really really cool because basically, you messaged with one of these robots. They were working I think in a call centre or something… and they said 'Oh I'm going to try and break out of here.' There were emotions. I think one of the key plot lines of this show is 'What happens when these robots start getting emotions? And start feeling?' You were almost taken through a story via chat. And there were some creepy moments like it asked at one point 'Cristy are we friends?' But it was really thrilling! And then there was a bit where they said 'Okay, I'm going to try to escape. I'll see you on the other end. Then you just forget about it for a while and they message you like an hour or two later to say: 'Oh, I made it out!' or 'They are coming for me.' It was really… it was amazing content right? It is something you would watch on TV. At the end of that, I had never seen it, but I wanted to watch out for this show. So, it was really, really clever! And that was a good example of using messenger as almost like a choose your own ending…
That's what I was thinking. We were just talking about it for a client the whole choose your own adventure kind of thing. 
Yeah, exactly. You chose which robot you wanted to speak to. It was a lot of fun! I recommend you check it out!
Yeah I will definitely check that one out!
And you can too here. Just message the page to start your own adventure.
5. So then what is the most recent campaign you guys have done at CNBC? 
So, I guess we do a lot of different campaigns and because it's a part of CNBC as a whole there are several different legs to it. So you know, we will have feature series that are aligned with sponsors we will have the digital components of it where we will have a special report on our website and then obviously the social components of that. One thing I think that will be really exciting and it's something that TV has done for ages again, is there is great content and there is really smart alignments with sponsors. So you know, you're watching a series and it follows with 'Sponsored by brand ____' and it works! And it's worked for ages! That is why they still do it. And I think one of the key things will be rolling that our in conjunction with social media.
So for example, we are creating this amazing Facebook Live series called 'Life Hacks Live'. It's essentially an opportunity for our young aspirational audience… we see them as our future c-suite people to be mentored by some of the most influential people in the world for 20 min. So this morning (last week) we had the CEO of Imax on. We had Dambisa Moyo. She is this international economist that has worked for the World Bank, has 3 New York Times Best Sellers. We had the CEO of Virgin Galactic. We had Sir Martin Sorell, the CEO of WPP, as well as others and ones that are coming.
Essentially, we have them on for 20 minutes. We have this wheel so you have a visual element to bring people in so it doesn't look like your normal boring interview, that allows us to spin and land on different questions. So instead of your CNBC television issue which is very much driven around share prices and the business day, we found our younger, aspirational audience want to know 'look you are doing all these cool things… but how did you get there?' 'How did you become CEO?' And so for this series we ask them those questions. We learn about their 'work-life balance'. Do they have a work-life balance? Things like what do you eat for breakfast? What was your first job? And then, our viewers also have the opportunity to submit their own questions.
So that is really exciting, and in my mind, we are creating this amazing series on social media that is doing really well and just starting off, why not bring on a sponsor. These things are already existing. There is one on the way. I think that that will be really key and exciting for social. So that instead of it being a supporting component that it has classically been for a lot of publishers: 'Okay so we are creating this great content, let's direct them back to our website.' Why not reach them where people already are? They are watching this content as well after all. I guess that is a campaign I would like to see in the near future… get in touch! We are open for business! Hahaha.
We'll we will send some sponsors your way! Haha.
 6. So with that in mind, what makes a good social media campaign for you?
I think it is… keep in mind what your consumer… what your audience wants. Don't try to force feed down something they don't care about. And I think that has been difficult for some people to understand. Sometimes direct marketing works. So if I'm looking for a sofa and a sofa pops up, and I buy my sofa… great! But, I think for the more creative bits of marketing that brands are doing on social you want something that people would watch anyways… that people would want to explore anyways. And some people are doing an amazing job at that!
It's like coincidental almost?
Yeah. You know, people say 'Oh my god I just watched this crazy video on Youtube everyone needs to watch it and then that on its own propels it to the next level. Then, along with that you get the brand implication for it; people have positive associations with the brand. I think sometimes when there is too hard of a sell or if you're force feeding it down people's' throats like 'Here's your medicine.' It's not going to work. But there are a lot of exciting, creative ways to do that. Agencies are coming up with really smart, clever ways to deliver messages in an interesting, informative, or entertaining package. And I think publishers are helping to deliver that as well, because hey, we already have the audience. People are coming to us already on their own.
Why not put the two powerhouses together?
Yeah! Exactly!
7. So let's talk KPI's for a minute. What is the one KPI people should really be paying attention to?
So there are two that are really important to me, and I always say that a share is the ULTIMATE endorsement. I love a share! If you are actually willing to put this on your own social media profile. You are saying 'This is a personal reflection on me.' So this was either informative, entertaining, this will look good for my friends… So I always take a share as the ultimate endorsement.
The other thing I would say is, is views… but REAL views!
Yeah… not the 3-second Facebook views!
I mean don't get me wrong, those are great for boosting our egos and keeping clients happy but you know dive deeper into the analytics and see how many people are making it to 30 seconds? How many people are completing? There are some really great tools out there that provide us with so much granular detail.
Don't get me wrong… it's a lot easier. And people want the sexy numbers! 'Well this got 100 billion views'… but what I think is more exciting is if 100,000 people watched this the whole way through. Start to finish.
8. So then where do you think social media will fit into the future marketing mix?

I think social media is here to stay within the marketing mix. I mean its too big a part of our lives for it not to be. And it would be silly for it not to be a priority. I think people… brands will continue to get smarter about it. I know there was a while were people were obsessed with viral marketing or quick turnaround marketing and that… that got a lot of people in trouble right? There were things that came out that weren't appropriate, or they weren't properly researching hashtags. But I think well thought out great content will continue to do well on social. It is just going to continue to grow.
Like I said, nothing is changing. People are still on their phones all the time. I mean the other day, we had a beautiful day in London on Sunday, but on Friday… people's work days, people were basking out in the sun but you know what? They still had their phones in their hands. So it is just an amazing way to reach people where they already are. And obviously there is the data element that you're reaching the right people as well – which I think is really, really key.
Yeah. I totally agree. It is crucial to getting in front of the right audience, because otherwise your message just gets lost in this massive saturation of content on social media.
Yes. There is a lot.
9. So then, in your opinion, what is the biggest challenge we face in social media?
So I would actually say… the OBSESSION with numbers. I think big numbers are really easy to get on social if you pay enough money… right? And I worry in this constant bid for bigger, and bigger and bigger numbers that we are actually diluting what brands are all about. Because people are trying to get those bigger numbers… they are going broader with their campaigns instead of saying 'Who am I actually trying to reach?', 'Who is going to buy from me?' , 'Who is reading my content?' And I think that is really crucial. I don't think we should lose our identities.
I forgot who it was, but it almost said like 'You can optimise yourself to death.' If you keep going with 'this is what people seem to like' all of a sudden all of us are creating Kardashian pieces every single day… you know, that is not what CNBC is. We are about business. We are about money. We are about improving yourself in your careers. And it would be really random if all of a sudden we said 'look at this dress someone wore.' Now, if we had 'the business behind getting a dress on the red carpet, that is CNBC. But it is a lot easier, and its so easy to get addicted to that and say: 'Well this got shared a billion times, we should go down that route.' but then you completely lose your identity and I think that is a danger for brands.
Yeah, no I completely agree. It is so easy to be enticed by the numbers, but are those numbers turning sales directly like you said? Or, is it just a number?
Yeah, no I think there are so many things that we have at our fingerprints now because of social media. So you can really, really hone down who you want to reach. Yes, it may be more expensive. Maybe, it won't be as many eyeballs. But, at the end of that day, what do brands want? They want to make a sale!
So yeah… that would be my warning to the industry!
So industry be warned…
10. In terms of the newbies coming into the industry, what's one piece of advice you would give to them?
I would just say… Keep an open mind! It's funny because I'd like to think I'm not that old… though I am starting to meet people and all of a sudden they are getting younger and younger and younger. But I still like to think I am relatively at the beginning of my career and there has already been so much change it so far. And like I said, I started off as a really classic TV news reporter, but even since I have started in social media. What I was doing 4 years ago is nothing what we are doing now.
Yeah its not even relevant at this point really.
Exactly. So I would just say…  be addicted to knowledge. Continue seeking out the new thing that people are doing. What are ways that we can better what we are doing? And also, you want general knowledge, but find your niche. find something you are just really amazing at and hone that craft. Because then, speaking from personal experience, social media was my thing I was really good at and it really helped my career personally. Because I was the one that was like 'Okay journalists this is how we reach the young kids!' and its has been really great.
11. So what's the ad format we should be watching out for in the future?
I don't know… and this is a bit of a cop out but I think various ad formats are really important, because if we are just doing things in one way, then… what is the point? Like I have touched on… video will continue to be very, very important. I think Canvas is really exciting. You can kind of delve in and be immersive having 360° or panorama in there… and it loads quickly! So you know… is always key! And yeah… I think VR and AR. When we go to tech conferences, people are talking about a lot! And I don't know if it will be coming to our smartphones over night… but hey we have Google Cardboard! But I think being able to send people to… one of the classic examples is a holiday right? Being able to go into that hotel room, look around and decide if that is where you want to book. And I think that is really, really exciting!
Prior to working at Havas People, I worked for a small agency, and one of my main clients was a VR client. So it was really interesting for me to see everything and how it works, because they actually did kind of what you are describing. It is all of these fancy buildings that are being built in London… they have it already designed inside via this app and you just put on the headset, and you can customise it and pull finishes, and that is something that is really cool that IS going to be apart of our future.
Definitely.
It is just a matter of when it hits the real household, rather than the corporate household.
Yeah exactly. It is just a question of adoption, but there is no doubt at all that when making decisions like that, it will be huge! I mean what I would really love… so I have done quite a bit of redecorating in the house and I would love an augmented reality when you can look into your bathroom and be like 'What would this new shower look like?'
A bit if pick and pull?
Exactly, and once we get that technology out there and available to the mainstream audience… it's going to be HUGE! And I am very, very excited about that.
So just a couple weeks ago, I was introduced to Zappar. I don't know if you've ever heard of it, but it is an app, that actually… its a company that works alongside brands and agencies to kind of create these VR experiences through people's mobile phones through Zappar Codes… similar to Snapchat Codes. And that was just kind of an interesting presentation that allowed me to think outside the box of what we would normally do for a campaign, and how we could incorporate VR in a new and different way. And I think that is an innovation that hasn't hit the industry quite yet, but is really interesting and a good use of the innovation itself.
Definitely, I think that is another thing with Snapchat now… very similar Instagram… those ads that just kind of almost sometimes feel organic and I'm not sure if I am in an ad or if I'm in a different story. I think those will continue to be key.
And a lot more vertical video…. A lot more immersive videos – 360°, Square… I think there is just no one size fits all anymore, and people really need to think about customising every single campaign so that it is the BEST fit for what you are trying to achieve out of it…. which is obviously: work and money and time – which nobody wants to hear but there will be a lot more customisation in the future if we want to get it right.
Yeah exactly, it is that kind of inconspicuous ad that everybody loves and really wants, because obviously on those platforms you have native content you want to as a brand fall into that native content without pushing yourself too far…
Yeah. You don't want people swiping down on it like 'Nope! That's not what I came on here to look for!'
But yeah so that's what I think will be really interesting as well, because native content is just something I think brands don't think… get quite yet. They are almost there… but there is a lot to do with that yet.
It's hard. And I understand, look you want to sell your product… so the obvious thing seems to be 'Buy our product'
'Look at me!' Haha.
But we have to or else we are just going to have millennials but even more so… generation Z – they are the ones we need to look out for… just completely zoning out advertising, zoning out news… everyone if we don't adapt.
Yeah, and I think that is what we are starting to see with ad blockers. It will be interesting to see where Gen Z falls with the ad blocking.
I tell you, I was at a concert the other day and every single member… I don't know why I was at such a young concert…
What concert was it?
It was Rudimental actually. So lots of young kids… and they were all Snapchatting the entire concert. Which I guilty as well did, but I chose my favourite songs; whereas they were Snapping each other back and forth the same concert. So it was the weirdest thing ever. But I was like officially "Oh no, I just said 'What are these kids doing?'" But we need to pay attention.
I use my little cousins as case studies. I'm like 'Okay, what apps are you using?' because it is key you know? I think we as millennials complained about Gen X not understanding us, and not marketing to us in the right way, so as we become them. We need to make sure we aren't doing the same thing to Gen Z.
It's Fun Fact time!
12. Tell us something that is not on your social media profiles that we might not know about you.
Okay… so I think this is a trick question, because if its a 'Fun Fact' of course its already going to be on social media! It's where I have my cool life!
Exactly! That is how you market yourself… the fun facts sells you!!
Exactly! And you don't even realise you're doing it. Because I'll go home and people think 'Your life looks so fun!' but its like… oh.
But I would say what you are not seeing on my social media profiles is  the boring stuff! So like… I have a hair cut coming this weekend and I pulled weeds in my garden…
But you probably have pictures of your garden right?
Well… yeah! Once it is done! But it didn't magically get that way. But you know its weird… I am from Texas where the weather was always warm and all of a sudden, I am very invested in my garden! Um so… yeah I don't know. I guess once again its like an ageing thing or just to finally be appreciative of the sun again. Hopefully it will be nice and I can do more gardening this weekend. So… REVEAL Cristy is actually a really boring person! (NOT!) Haha.
Well guys, there you have it. The secret is out! Thanks for stopping by Cristy! And thank you guys for listening! 
You've been reading the transcript of our 12 Questions podcast with Cristy Garratt, Head of International Digital Video and Social Media for CNBC! 
See you guys next week!
---
You might also like
---
More from Experts Talk
---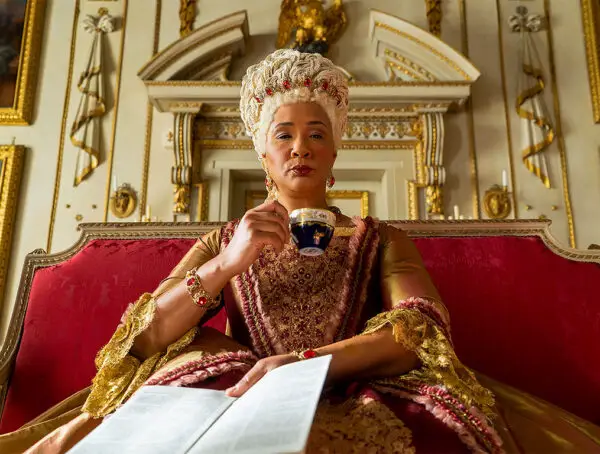 A new musical could soon come to life on TikTok, WhatsApp users are flocking to Signal and Fiverr will run …