Social media and the campaigns that drive brand success, are nothing without the people who make things happen!
Each week we profile one innovative industry executive and get them to answer 12 questions. Then we share their insight with you!
This week I had the pleasure of chatting with Chief Growth Officer for the UK & Europe at Cheil Worldwide – Cat Davis!
Hello Cat!
Hello! Lovely to be here! As Linleigh said, my name is Cat Davis and I am the Chief Growth Officer at Cheil, where I am responsible for driving business growth across Europe with a specific focus on the UK market. Prior to joining Cheil, I was Chief Marketing Officer at Grey for seven years. I have also worked at China Now, RKCR/Y&R, Burkitt DDB, Leo Burnett and TBWA.
About Social Media In General
1. Which is your favourite social media platform?
Facebook takes up a lot of my time. Like most people, I use it to keep up to date with friends and colleagues, but I am admin of a Facebook Page dedicated to clean eating. The page is called HeLo Health, and through it I talk with and give support to women who have been "conned" by the diet industry, and who have wasted lots of money on various diet programmes. I also speak to many people with eating disorders. The site, which was set up by friends of mine, aims to show people the benefits of ditching processed food, and taking up a healthy lifestyle.
2. Which social platform is used most by your brand/agency?
We publicised the launch of our new pharma unit Cheil Health through Facebook, LinkedIn and Twitter. As an agency, we make use of many social platforms – Instagram, YouTube, Snapchat, and Pinterest. Lately we've also been experimenting with Facebook Live.
3. In your opinion, what is the future of social media, and which platforms do you think will lead the way?
Social media will be integrated into wearables, and implanted devices in our bodies. Social media as we know it is designed for screens, but the impact of wearable technology will see entirely new social media platforms emerge, to truly connect us with everything else around us.
If you like our stories, there is an easy way to stay updated:
Follow @wersm
About Great Social Media Campaigns
4. Please tell us about the one social media campaign you liked the most this year.
I found the BBC Media Action refugee campaign extremely powerful. It allows viewers to experience what it is like to be a refugee. The film, which centres on a mobile-first video, shows an iPhone interface, and tells the viewer their phone is now a refugee's phone. Text messages arrive from concerned family members, and the viewer gets to track a refugee's journey from escaping war, to negotiating closed borders.
Note: The  video below is most effective/powerful on your phone.
5. What about the latest campaign your brand or agency was involved in?
For our "#WEcount" campaign for the Women's Equality Party (for which we partnered with Blippar) we called on women to write on their hand the postcode of a place where they had experienced sexual assault; and share it on social media. Women were also invited to anonymously mark the spot on a Google map we created. #WEcount was trending within hours of going live, and since the campaign launched in March, women from all over the UK and around the world made their mark on our interactive map. There are currently 130 pins being placed per day, and over 900,000 visits since it went live. You can see the interactive map here.
6. What is the most important thing brands and agencies must keep in mind, in order to build a successful social media campaign?
Keep the focus on real life scenarios that people can relate to. Don't follow conventions – try upturning them if you can. And remember, it is not enough to make something that is shared and talked about; it also needs to distinguish and elevate your brand.
7. In your opinion, which is the most important KPI to watch during a social media campaign?
In order to know how engaged your audience is, shares are a key tracker as they move your content across networks you are not directly connected to, thereby boosting brand awareness.
About the Future Of Social Media Marketing
8. What will be the role of social media in the marketing mix of the future?
Social will be an intrinsic part of our lives in new and interesting forms for a very long time to come. Arguably the future of marketing is social.
9. What would you say is the biggest obstacle within the field of social media marketing?
Keeping track of where the audience is, and of course the increasing adoption of ad blockers by users.
10. If you had to give one piece of advice to someone who has just started out in the industry, what would it be?
Following rules and playing it safe won't get you anywhere interesting.
11. In your opinion, which is the "ad format of the future"?
The future of mobile advertising is native.
Fun Fact 
12. Finally, tell us one thing someone would NOT be able to find about you from looking at your social media profiles.
I've just signed up for a 100 km Gran Fondo road bike race in Rome in October. I got on a road bike for the first time ever yesterday.
Fabulous! Good luck! Thank you again!
See you there!
---
You might also like
---
More from Experts Talk
---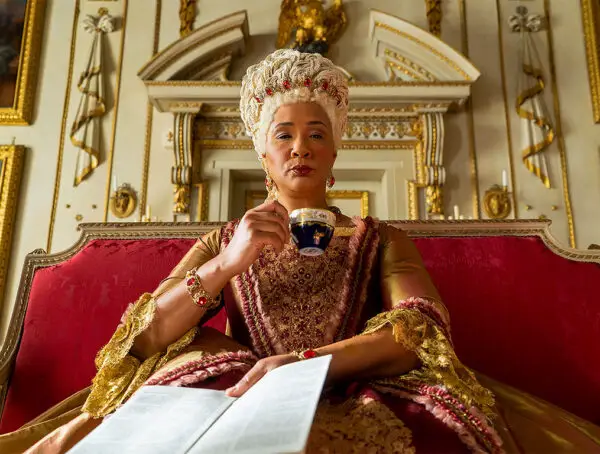 A new musical could soon come to life on TikTok, WhatsApp users are flocking to Signal and Fiverr will run …