Welcome to this week's 12 Questions Podcast! This week, we're joined by techie, publisher, and Head of Social Media for VentureBeat – Anthony John Agnello!
Talk about insights!  Listen to the podcast, or read below for the lowdown.
Having been with VentureBeat for just 9 months, this is Anthony's first time he's running social media for a media brand – and across multiple capacities: business, marketing and editorial! Therefore, he's a pretty busy guy!
But prior to joining VentureBeat, he was Head of Social Media for GamesRadar.com at Future Publishing, working on a wide range of gaming brands. In addition to that, he also headed up streaming media operations for the brand on both Twitch and Youtube. Prior to that, he worked at Engadget, where he and the wonderful Jon Colucci teamed up to run the company's social media. Before that? Joystiq! So yeah… although Anthony's a journalist by trade, Joystiq needed a community manager, and he fit the bill!
So, he's a gamer at heart, but what's his favourite social media platform? While it may not be an industry favourite, his is Twitter. He adores the somewhat democratic nature of it. With that said, he fully admits that his predilection for Twitter definitely comes from the video game industry adopting it very early on.
So what platform does VentureBeat gravitate towards? He explains that VentureBeat is a lean operation – it is JUST him doing social media at the moment! Therefore, attention is focused on three key platforms. Facebook, Twitter and LinkedIn. Admittedly, he's genuinely surprised by LinkedIn traffic, but Facebook is the cash crop! Currently, the company is "rejiggering" Twitter, and although sceptical of Instagram's impact on the media industry, he says they're looking to add it to the mix!
When it comes to the future of social media, the scepticism continues! With all of the industry changes over the past decade, it's hard to tell what the future holds. One thing is certain though: everyone has been reliant on the Facebook ecosystem for quite some time. In the past, social media monopolies have imploded –  i.e. Myspace, and even AOL. But his one prediction is going to knock you off your seat! Ready?
Oh, and the term "influencer?" Yeah… that's just a modern term for the 1960s term "trend-setter." Not that they aren't relevant, but they will shift and become more and more niche and natural in our feeds – no more algorithmically popular content.
So the industry "crisis" aside, let's talk about something more pleasant! Sonic the Hedgehog! Anthony is a big fan of the Twitter feed initially created by Aaron Weber, and believes that the success of that channel alone has done wonders for the once disappearing act. But this isn't new. It has been developing over time, and successfully so. He likes the meme-nature of it and loves that it has brought forth a resurgence of the once-tarnished brand, and not just to kids, but to a wide range of audiences. AND they even ended up creating a game courtesy of the fans and feedback. So was it profitable? Yes. Was it brand rejuvenating? Absolutely! It was just an overall great run for the brand.
Dear Anime Fans: On Prom Night, at least we'll still be there for you. pic.twitter.com/y5p6BPHHi1

— Sonic the Hedgehog (@sonic_hedgehog) May 26, 2016
So what is he most proud of in terms of his work at VentureBeat? Well, for starters nailing down an actual concrete social media strategy! When he came in, it was split amongst their incredibly overworked editors. Now, he's heading it up with a plan! And while everyone else is wincing at the catastrophic falls in traffic, they've been able to maintain a steady flow! But one thing he doesn't want you to forget? It is a taxing discipline that requires adaptability and finesse.
Moving on, the symbiotic nature of successful campaigns and KPIs go hand-in-hand, so we killed two birds with one stone! First of all, KPIs are going to (or should ALWAYS) differ based on objectives. For media agencies, it has always been traffic/referrals to a site. Going forward? While he despises the Facebook change himself, he does think they are on to something. Trust. Although not as easily tracked as traffic, the ever-ephemeral trust will play a BIG role in 2018.
While he's mainly speaking about media outlets here, he thinks trust in brands will have a similar effect in the coming months. Trust is the bedrock that you need to target. You need to know that the people consuming your product aren't cynical about it or think you're trying to get something out of them – whether it's time or money or both.
And what position is going to help build that trust the most? Community managers!
So then, what are the challenges the industry faces at the moment? The biggest one: staying on top of it all and recognising where THE next platform could be. Twitter is resurging. Snapchat is still snap. Facebook is facing two billion angry pitchfork-wielding, torch-bearing, people outside its doors. So he believes it is really just a matter of time before the platform landscape shatters.
We as an industry need to be prepared to go where the audiences take us. Whether that is centralised networks or stratified ones. And while he loathes the existence of Gab, platforms like Gab and Macedon are ones to pay attention to, or at the very least take note of.
So, what are his thoughts on the ad format of the future? Will it be VR/AR? Simply put: VR, no. AR, yes. Not a widely-shared industry point-of-view, but he stands by his belief that VR… is a non-starter. Why? Because it isolates the consumer from the world around them. Conversely, he can see a real opportunity for AR, if done right! If it's done wrong, it could damage a brand. With AR, the sky is the limit! Just proceed with caution: the more widespread and mainstream AR advertising gets, the more likely people will get annoyed or disgusted by it.
In case you didn't already know, Pinterest is having a play at AI; building an algorithm to detect your fashion sense! Crazy right?! One thing to be wary of? While AI is cool, and the opportunities it offers are endless but just because it is cool doesn't necessarily make it the right option for everyone.
Coming to the end of our interview, what's his advice for industry newbies? 
1. Walk away from your screens… regularly! Have a think away from all devices. And you'll thank yourself later.
2. Something we just discussed: trust your instincts.
And last but not least, his fun fact you won't uncover on his social media channels – he's a private person (ironically)! He's actually a former trumpet player, although he can't promise he's a good one!
---
You might also like
---
More from Experts Talk
---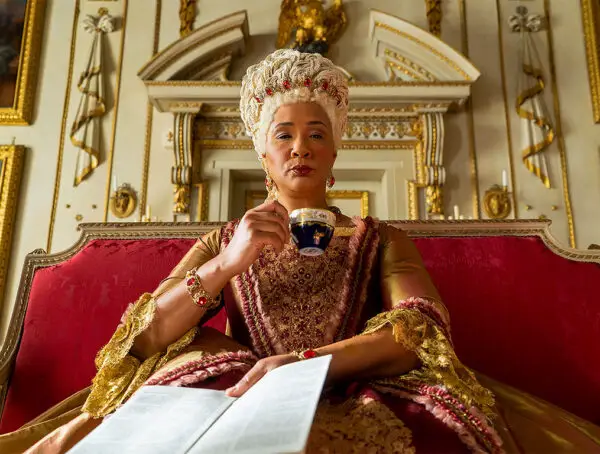 A new musical could soon come to life on TikTok, WhatsApp users are flocking to Signal and Fiverr will run …