All the way from Times Square in New York, this week's 12 Questions Podcast features the Head of Social Media at Nasdaq – Anna M. Gonzalez.
Anna spent the 11 years prior to her current position, in broadcast news; always working on TV but in the digital or social space. And luckily enough, her start coincided with the digital revolution hitting newsrooms. This enabled her to launch a website at each of her previous positions. Learning about news from the ground up: values, how to cover stories, how to produce content for both TV/Digital, and more. When Twitter took to newsrooms, it was a natural transition.
Becoming interested in how people, brands, and news outlets, were telling stories, she came across the launch of the CNN iReport, and its use of user-generated content to break news and tell stories. The rest is history! Well, not really.
It was that innovative effort and launch, that inspired her to want to work for the CNN iReport team. Working her way up the ladder from local news to running HLN's social media. She then made her way to head up the social efforts of CNN working alongside her desired iReport team, where she later transitioned to CNBC to head up the social media for both the national and international newsrooms, as well as the marketing for primetime entertainment shows.
Fun fact: She hired our previous podcast guest, Cristy Garratt, to take over as the Head of Social Media at CNBC. Small world right?!
So, with a little bit of a background, let's begin!
Kicking things off: Her favourite personal social media platform? Instagram. It's her 'blogger's paradise.' There you'll find her personal stories and fun photos. I guess it's no surprise then that she's a BIG proponent of visuals! Which is why you can catch her following a lot of artists and fashion accounts… why? Because… the visuals! But not so obviously, she doesn't follow many friends because double posting the same content on Facebook and Instagram… she's not having it! Her other passion, the wealth of information on LinkedIn. Although new to her list of favourite platforms, she likes that you can really curate a community and the messages you want to see based on who you connect with and who you follow.
Off the back of that, we couldn't miss the opportunity to chat about how Nasdaq approaches social media. And this one is going to make you jealous!
Nasdaq is a worldwide tech company, and 90 countries across the globe use its technology to power their exchanges. This positions them to collaborate with people at the cutting edge of technology. From their media partners to their listed companies, they get to work with the top people and influencers across every sector you can imagine. It forces them to think strategically about how they can support their partners and listed clients around the world, as well as portray themselves as worldwide leaders in technology.
So what channel do they use most? That would be, Facebook and Instagram. As incredible partners to Nasdaq, both work with them very closely. So much so that Nasdaq was one of the first five launch partners of Facebook Live and one of the first partners of Facebook Watch. You can check out their first two series here: Nasdaq Cultural Capital and Never Settle Show.
So in short, their focus is on finding partners to not only help them create content but also show how they work with clients through their WHOLE life cycle; from an idea to a private company, to public company, to huge juggernaut etc. Their content focus speaks to that company journey.
As for the future of social media? Her biggest fear is social's impact getting so big that we lean back to anonymity, and stop posting so much! While it might not be a trend at the moment, she still finds it funny that there are people out there who aren't on Facebook.
That aside, social content has gone through such an evolution, from the focus on text, to visuals, to video, she thinks it's interesting to see how quickly clickbait has degraded video. She thinks content quality will trump all else in the future. Content's got to be really good for it to work.
So now… what social media campaign has she seen recently that had an impact on her? Well, she particularly enjoyed content from the Women's March, recently. She enjoyed the way that different publishers, activists, and influencers, created their own artwork, and their own message. It was so personal. And she loved Refinery 29's involvement as one of the driving forces behind that content. They commissioned so many different artists to create really beautiful/powerful messages. It really helped fuel the rest of the community. And to see the impact extend into the #Metoo campaign… it really has changed the conversation game. What once was hush, people are now coming forward and talking about it, and forcing the news media, in particular, to shape our conversation, and say "we will talk about these things." She believes we have the incredible Women's March to thank for evolving the conversation.
So then, when asked about her favourite recent project she's taken part in at Nasdaq, it was hands down #WeAreCisco. The women they collaborated with at Cisco have really fostered a community to help promote company culture, and to 'be who you are at Cisco' message.
Because they know many of their employees are Star Wars fans, they chose May the 4th to engage all of them to just be silly and show their love of Star Wars, by taking photos and submitting them to go live in Times Square, on the Nasdaq Tower.
The campaign really pushed this whole idea of inclusiveness, and they even took this time to come to New York and utilise the live studio in Times Square for a Facebook Live session – decked out in Star Wars outfits of course – talking about various jobs at Cisco, and answering questions live. It really paved the way for that employee interaction, and it was something she's never seen a company she's worked with, do so well before.
Social media may be like playing with fire, but where would we be without fire?! It's these experiments we need to do and these tools we need to use, to learn and grow within the industry.
So then, what is it brands and agencies need to keep in mind with social? Hands down, their audience. Knowing your audience will help you to enable you to create visuals that not only reinforce your message, but help your audience relate to it. What relates to a millennial in NYC, won't relate to a millennial in Hong Kong.
When asked where social will sit in the future marketing mix, the short and sweet of it is that it's only going to continue to grow! Digital Ads are surpassing TV spots. We knew it was coming but 2017 brought it to life. And if you break down digital ads even further, you will see social media spends have increased from the previous year as well. Websites used to be cool. Now they are old school. For Anna, it's all about communicating with people and creating content for the platforms they are on most. We may not own the social media platforms our content sits on, but if you're not evolving your technology to the experience people are having, at the speed of it changing, you'll be left behind.
When faced with the challenges of social media though, what does she think is the biggest challenge? TIME. Time as a resource, is the BIGGEST challenge in the social media industry. There's always so much to do. From content creation, to new features, ad formats, algorithms, community management, strategy, new platforms, and more… we just don't have enough time to keep up!
Before we get to her advice for newbies: UNPLUG. Take one day of the week (hers is Sunday) and unplug. Music included. Read a book, visit a museum, interact with people, cuddle up. Do anything but social media. You'll be right on trend with the #selfcare phenomenon, without showing it off on social media. It's important to slow down and enjoy life as well. Social media geeks and all… it will still be there tomorrow. You got this!
So, next up… what's her advice for newbies? Stay curious. Stay informed. If you don't know something, Google it! Make sure you are on top of all the latest resources. Follow relevant people. Subscribe to relevant newsletters and sites. And then show off your skills to others on your social media platforms. Exercise your knowledge, and join in the industry conversation. Social media can certainly be overwhelming at times, but it gives us an opportunity to collaborate with people all over the world – so don't forget that. It's fun!
In terms of the ad format of the future? Anna isn't so sure we've seen it yet. The technology isn't quite there yet, but she thinks it's quite obvious that we are headed to a future where customised products become on-demand depending on the platform you are engaged with. Whatever ad format enables seamless integration of everyday life but is customised. For example, shopping and social… that's the future!
Oh and… fun fact: She's a singer! But according to her, she's NOT a good one! 😆
---
You might also like
---
More from Experts Talk
---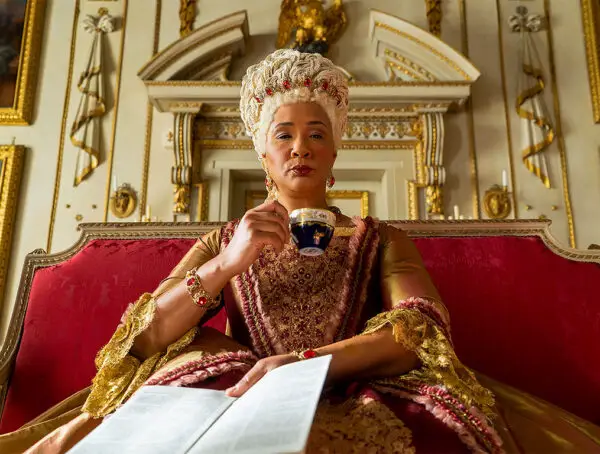 A new musical could soon come to life on TikTok, WhatsApp users are flocking to Signal and Fiverr will run …