This week's interview features Adam Graham, CEO of the world's 3rd largest acquisitive marketing communications network, The Marketing Group PLC (TMG).
As always, you can listen to the interview as a podcast below, or continue reading to get the best bits.
Hello Adam!
Getting to know Adam a little, and how he got into the industry, is the first bit of business. The truth? He fell into it. Bored by the study of Management and Law, he fell in love with the then nascent internet, and began learning all he could; from web design, Flash 4, Photoshop, server commands and more! There, he very quickly decided that this was his future. He started the world's first-ever full-service music-on-demand internet radio station, iChoose Radio out of the back of a van in 1998. And that's how a "man of marketing" was born.
With that said, let's dive right in!
About Social Media In General
1. Which is your favorite social media platform?
Reddit. It is Reddit's ugly, raw, authentic and slightly clunky nature that reminds me of forums and Myspace, with a heavy focus on user-generated content. I love the fact that it isn't polluted by brands, or home to shiny marketing-heavy content.
2. What social media platform is used most by your brand/agency?

So the social tools we use internally all the time for our global collaborations are WhatsApp and Slack. But in terms of the social channel we use to market ourselves, that would definitely be Twitter. And it's mainly used to amplify the great work that all of our agencies are doing globally and to communicate with our shareholders – because we are a public company.
Going forwards, we are looking to create more content that will add value and be of genuine use to CMOs of global brands; all to be amplified via Twitter as well.
3. In your opinion, what is the future of social media and what platforms will lead the way?
The one trend that keeps giving… social media is permeating more and more of our lives. Intrinsically, it's linked across all aspects of media from advertising to the tools and platforms we use every day, and soon it will become inseparable from life. It's kind of already there. The result? Social media will become more frictionless, making it easier to share content, and easier to interact with people. Who knows? We may even start to see more surfaces transform into points of interaction. The future of social? It will become less and less clunky and more useful.
About Great Social Media Campaigns
4. Tell us about one social media campaign you liked most this year.
The Dyson 'Rethinkers' campaign by Livity hands down. The campaign was developed to help Dyson recruit more innovative people to work for the company. Reminiscent of the Silicon Valley billboard back in 2004 – the one Google used to drive the best engineers to Google Labs – the Dyson campaign comes with similar aims; to challenge people and spark innovation.
While this was a bit more accessible than the Google billboard, and well on-brand, Dyson got some great videos out across its social media channels.The company also seeded it on Reddit and Stackoverflow (a tech community), as well as Youtube. They really dove right into the more niche areas of the web, which was a really smart move. And of course, they too then created fun challenges that built up excitement and helped to develop a bit of competition amongst people, that resulted in something like a 250% uplift to their job site. So, not only was it a cool campaign, but it was a successful one!
5. What about the latest campaign your brand or agency was involved in?
The most recent one was one done by one of our creative content agencies, Nice and Polite – for Cadbury – in partnership with Fallon London.  The campaign, called 'The sound of Cadbury Dairy Milk' featured DJing on real chocolate records. That ended up being a really cool bit of content that was amplified on social.
Check it out below:
6. What is the most important thing brands and agencies need to keep in mind, in order to build a successful social media campaign?
It's easy to lose your way sometimes. Brands and agencies often fall for the big shiny things that win awards, but neglect what the client is actually trying to achieve. It is very easy to lose sight of the purpose of a campaign. So start with the end in mind, by baking in the right metrics. The beauty of social media is you can iterate. You can react in real time. And if you don't use social media in that way you are missing a trick.
7. In your opinion, what is the most important KPI to watch during a social media campaign?
When it comes to determining KPIs, it really is all about what you want to achieve. One interesting thing at the moment is sentiment analysis, despite the fact that it is still a bit clunky. It is too easy to get flattered by engagement; what people are saying is really key to the success of your marketing efforts.
About The Future Of Social Media Marketing
8. What will be the role of social media in the marketing mix of the future?
Social media will just continue to increase its dominance, and justify more spend, all thanks to the sophistication of social as an advertising platform. Measurability is becoming easier and easier, as tracking starts to play a role. TV is still the best medium in terms of reach, but with more and more budgets going online and tagged to really good high quality content, the power of social media is really starting to shine. What once suffered from being tacked onto the end of a campaign strategy, will allow you to achieve so much with a fraction of the budget – in a more effective trackable way.
9. What would you say the biggest obstacle is in the field of social media marketing?
In many ways, the biggest obstacle in social media marketing is the brands themselves behaving inappropriately… and they need to become more conscious of it. Have you inducted the team who will be running your social channels properly in the brand? Do you understand what your tone of voice online will be? And how does it differ from your corporate voice? Have you trained up the people to be able to respond to likes, comments, shares and messages in the right way? All of these are great questions to ask.
Similar to that, brands have a tendency to jump on or hijack irrelevant memes or topics without truly understanding their origin and jumping on it for the sole purpose of attention. That can lead to a total mess! For example: The 'I'm the Sheriff' meme that started with an absurd NSFW tweet from comedian Brandon Wardell.
howdy pic.twitter.com/ckrs3NvXyt

— leon (@leyawn) July 10, 2017
Note the above image is not the original meme.
10. If you had to give one piece of advice to someone has just started in the industry, what would it be?
One good question is worth ten smart answers! Really try and learn from everyone around you. And embrace all of the tools and trends as they develop. Just entering into the industry, one would assume this person is younger. In saying that the younger generations have an incredible grasp on social media. They grew up with it, use channels differently to how we initially thought, and have a lot of knowledge to share. So don't be shy. Truly understanding how the tools and platforms are being used will enable you to add loads of value to the industry or even more specifically your company.
11. In your opinion, what is the ad format of the future?
Advertising is becoming more and more native; less framed and branded and therefore less and less obvious and that is clearly going to continue… despite it being a bit scary! Advertising will eventually just bleed into life in the same way that social does. And while that might sound negative, if its done in a less obtrusive and useful way, personalisation can be useful if done properly.
Fun Fact
12. Finally, tell us one thing someone would NOT be able to find out about you from looking at your social media profiles?
Ready for this?! He delivered his 3rd baby in the back of a car in a McDonald's parking lot in the middle of the night! But no worries, all went well!!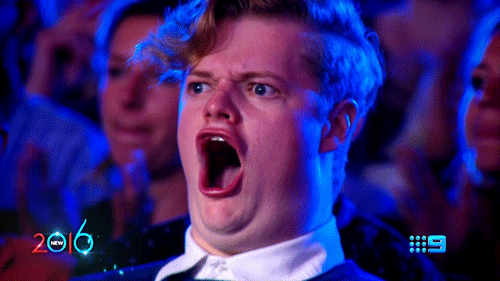 Well, that's all for this week! A big thank you to our guest! Catch up and stay tuned into our Soundcloud channel, for more insights!
---
You might also like
---
More from Interviews
---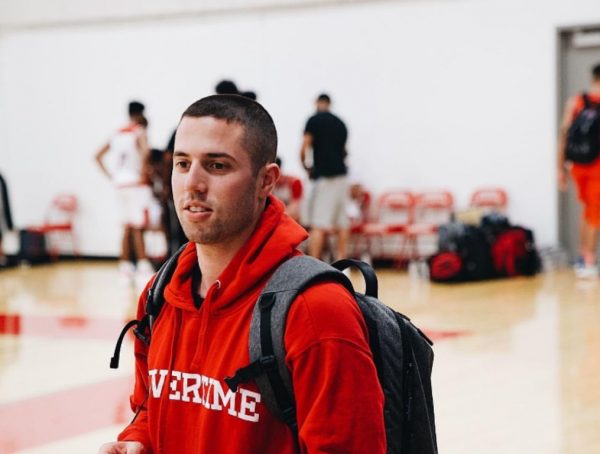 Please welcome this week's 12 Questions Expert Spotlight guest, Head of Social Media at Overtime, Thomas Weingarten.Thomas is an all-in …