For some, Instagram is the first social network we check when we wake up and the last one to explore before we go to bed. For others, it is a window to creativity, art, perspective, photography, or just an easy tool to take great photos with awesome filters and share them with friends.
For most of its users though, it's not just another social platform, but a great way to see the world differently and follow those with common ideas! For brands, Instagram is a great place to connect with potential customers and to interact with them easily. In any case, if you're looking to make it on Instagram, here are my 10 tactics you can use!
Whether you are handling an official brand or company account, or just looking to grow your personal profile, these should help you dive into the right pool of fans and grow a bigger audience!
If you like our stories, there is an easy way to stay updated:
Follow @wersm
1. All You Need Is #Love Or Some Other Popular Hashtags
Why are hashtags so important? Well, for one, they allow you to find timely content, in real time. Most of the times you search for a specific hashtag, you find instant results that are constantly refreshed. What you need to do is search for, and monitor different hashtags your community uses and use them to engage your audience. The more popular the hashtag, the bigger the audience. You could also just use #love which is the most popular hashtag out there.
2. Unity Gives You Strength
Collaborations are an organic and natural way to increase followers either for a small business, or your personal account. It has been proven many times in the past, that people are curious and they like to explore. They search tags and delve into profiles of individuals they don't know, follow hip restaurants they haven't visited yet, and bands they've never heard of. Photo-tagging on Instagram has made this a lot easier because it creates connections between accounts and tells a much richer story.
If you like our stories, there is an easy way to stay updated:
Follow @wersm
3. Tell Your Story Through A Video
Instagram has come a long way from just using photos. Use it to capture and share your moments simply and beautifully, in video! Given the low percentage of users that leverage this feature, there is still plenty of room for you to focus on Instagram video and make the difference. Share video content and enhance your audience's experience. Instagram video should be the new black.
Read: 5 Awesome Ways To Do More With Instagram
4. Sharing Is Caring
Make sure your Instagram profile and its activity are visible on your other social profiles. Gain some extra exposure by sharing on all the other platforms you might be on and make sure that you have a clear and easy-to-remember username that will drive potential new fans to your profile, without difficulty.
Just remember that it may be more beneficial to share the same content at a different time and on a different channel, throughout the day. For example, if you post on Instagram to kickstart the day, you could share it to Twitter later in the afternoon, on Facebook at another time of the day, and therefore increase your profile's visibility.
5. Post Consistently
Decisions, decisions. How often should one post on Instagram? There are no real "restrictions" to this, and there doesn't seem to be a drop-off in engagement for posting more, so you can decide your posting frequency. See what works for you and your audience. However, you should keep the quality of your posts high, and post at least once a day!
If you like our stories, there is an easy way to stay updated:
Follow @wersm
6. Use Emoji
Emoji and art are closely related! They both express emotions. Emoji are becoming a universal method of expression on the internet, and adding them to your captions or comments will lead people to notice you. Emoji grab your attention and help you stand out!
Read: You can Hashtag Emoji On Instagram, But Not The Eggplant
7. Explore And Enjoy The Instagram Experience
If you have time, Instagram is a great place to explore and discover new ideas. It's a highly engaging platform, perfectly suited to interact with others. Every time you like a post, the user who posted it sees your avatar and many will click on your profile to find out more. If they like what they see, then you'll be followed!
If you like our stories, there is an easy way to stay updated:
Follow @wersm
It's always a great thing to acknowledge other users or your current followers with a comment, a like or few, or a simple "followback". Every time you comment, other users scrolling through their feed see it as well. This can lead to more profile visits and potentially, many new followers who might not have found you otherwise.
8. Add Common Themes To Your Content Strategy
Post content your fans can relate to. Based on your Instagram "persona", share lifestyle moments focusing on common things, extending the reach of your Instagram profile. For example, think about photos with food, sunsets and colorful clouds and the appeal they have to each and every one of us. Instagram fuels creativity, even when it comes to such common Instagram "clichés".
9. Search By Place For People To Follow
With the new Places Search feature, you can get a good look at just about anywhere on the planet. If you're looking to grow your audience or customers in certain areas, you can now use the feature to look at these specific places. You can search for a place near your, like a bar, store or restaurant, or take a good look at a neighbourhood or area where you would like to build awareness.
If you like our stories, there is an easy way to stay updated:
Follow @wersm
10. The right Filters For The Right Followers
According to new research into user engagement by Yahoo Labs and Georgia Institute of Technology, warm filters, higher contrast and increased exposure boost both views and comments. Filtered photos are 45% more likely to receive comments and 21% more likely to be viewed, with warm filters significantly boosting comments and increased exposure most strongly influencing views.
If you like our stories, there is an easy way to stay updated:
Follow @wersm
Have you tried any of the above? Do any of these tactics work for you? Do you have any to add? Let us know in the comments section below!
Elena Apostolopoulou
studied Communications & Advertising and has been working mainly in Corporate PR and Social Media since 2011. In her free time she volunteers for
TEDx Athens
, she blogs, and manages social profiles for her own clients. She is also totally addicted to
Instagram
.
---
You might also like
---
More from Guest Bloggers
---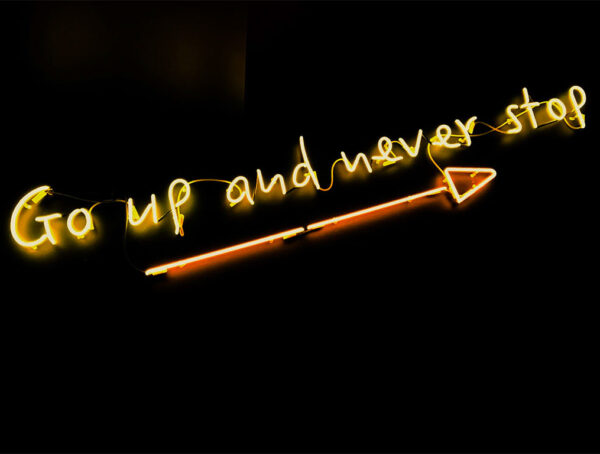 Henk Campher, VP of Corporate Marketing and Head of Social Impact at ‎Hootsuite, looks at five important social trends that …