An important part of the sale process is knowing who your potential customers are and establishing relationships with them – social media can help speed this process. As a result, the conversation for many businesses has shifted from "should I be using social media?" to "how can I be using social media to generate sales?"
A major component of understanding how social media can generate sales is knowing where your customers are based. After all, if your customers are not on social media it will be a huge waste of time. Alternatively if they are, you need to establish the best way to contact and interact with these customers.
When used effectively, social media becomes both a powerful and inexpensive way to promote your business. Social media allows you to keep existing customers talking while reaching other potential customers. If you are consistent with your social media efforts you will see an increase in website traffic, brand awareness and conversation.
Here are ten ways you can find your target customers by appropriately using social media:
1. Introduce Social Anthropology
Social anthropology tools allow businesses to input their customers email addresses in return for valuable data. By taking advantage of tools such as TowerData you can see which of your customers are on Twitter, LinkedIn, Facebook and other niche social platforms. You can see where their interests lie, what bands they have liked on Facebook and other public personal details. Alternatively you can ask what platforms your customers are on by adding a 'where did you hear about us' section on your contact form.
2. Conduct Market Research
Social media allows you to snoop on your competitors and conduct market research on your customers. By getting to know your customers needs through a little online digging and social listing, you can begin to build deeper and longer lasting relationships with your existing customers.
3. Communicate With Influencers
By conducting a search on social networking websites such as socialmention.com, you can find people whom are talking about your industry or using relevant keywords. Your brand should build relationships with the influencers of your industry by befriending them, contributing to conversation and sharing insight. As you become more of a trusted member in your industry, customers will become to respect you and buy into your brand.
4. Monitor Twitter Searches
There are 340 million Tweets sent a day. The chances of these tweets directly referencing your industry are pretty high. Whose to say that just because you haven't been directly mentioned, or the hashtag from your Twitter campaign hasn't been used, that conversation about your brand isn't happening? You should set up Twitter searches (read: Make Twitter Search Work Harder For You) on Hootsuite for your brand and monitor your industry keywords regularly. When someone sends a post which relates to your company in some way or another, interact and give them relevant feedback.
5. Participate in Communities
Businesses should use social media to listen to their customers needs and not broadcast their services. People join social media in order to be social. As a result, they don't want to be bombarded with advertisements.
Blogs, live chats and website comments is a great place to build reputation and find prospects through relevant conversation. Your business should join in conversation with relevant communities. For example: does your business cater for bespoke weddings? Become an active member on #WeddingHour. Or maybe your business originates from Stockport? You should participate in #StockportHour.
6. Become Friendly and Credible
Don't be an idiot and misuse or abuse social media. If you write abusive comments to your customers or dish the dirt on your competition, people will choose not to do business with your brand as you look downright childish. Another extreme is commenting on hundreds of websites, or social posts, telling people to visit your website for discounted services. Both scenarios make you look unprofessional. If your business is active and useful, you appear to look both amiable and trustworthy.
7. Be Unique and Exclusive
It is often recommended that your business should be on as many social platforms as possible. Although this is true to some extent, it is better to be successful on one or two platforms than to spread thinly across them all. Each social platform is different and you should post relevant content accordingly. Aim to be exclusive on each platform. If you post the same content on each platform, why should that customer follow you on more than one?
8. Use Images to Engage
The number of marketers who say Facebook is critical to their social media strategy has massively increased by 83% in the last two years. Using images drives twice as much engagement as text does on Facebook. If you're looking to attract new customers be creative with your brand and get snapping pictures. Remember that you cannot just post photographs of your products, in order for posts to be a success they have to be engaging. Is there any current social media trends or holidays coming up? Appeal to your customers ideal lifestyle.
9. Acknowledge Customers
Make your content personal. You should make your customers feel as if they're being directly spoken to. It goes without saying that if somebody messages you, your business should answer them immediately. When relevant, share their posts, mention their testimonial or repost their photographs. Acknowledged customers are more likely to repeat business or recommend a friend.
10. Host a Competition
Competitions on social networking websites allow for businesses to gain the exposure they need quickly and efficiently. By asking participants to share content with their following, businesses will see a boost in followers and engagement. For a competition to be successful, you must be strategic with what you are offering. Stay true to your brand and remember that the quality of followers is better than quantity.
Dawn Ellis
is a freelance hand-lettering illustrator and copywriter, interested in social media, marketing and all things digital. You can view her work at 
www.design191.com
.
Related Stories:
You might also like
---
More from Guest Bloggers
---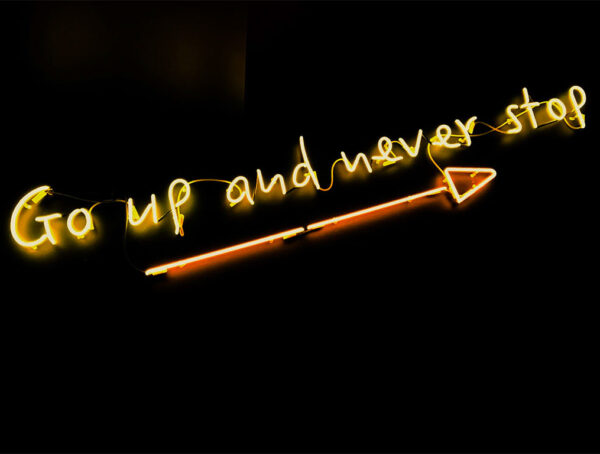 Henk Campher, VP of Corporate Marketing and Head of Social Impact at ‎Hootsuite, looks at five important social trends that …